Edgar Wright Likely To Make 'Baby Driver' Next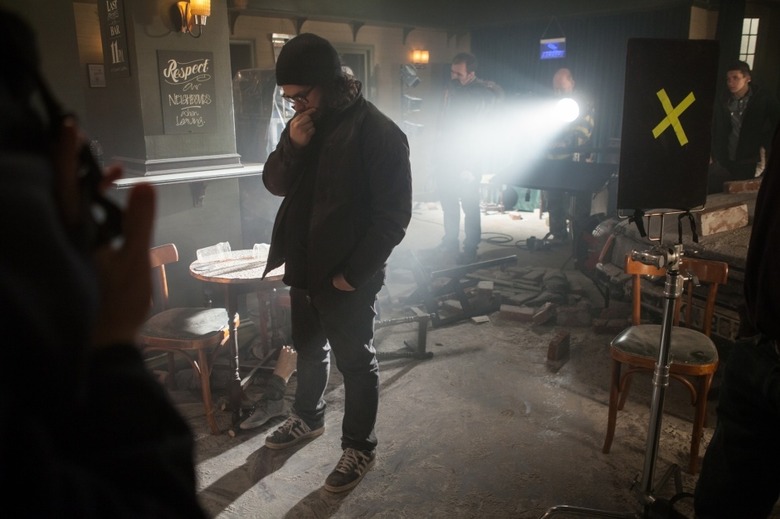 Even as we're still talking about the backstory that led to Edgar Wright's abrupt departure from Marvel's Ant-Man, it seems that Wright is pushing forward towards his next film. Reportedly, that project is likely to be Baby Driver, an original script from Wright that the director originally started talking about back in 2009. Back then, he called it "not an adaptation or anything, or a sequel to anything else." After the Ant-Man kerfuffle, that probably seems incredibly appealing.
Deadline reports that Baby Driver, while not formally announced as a "go" picture, is very likely to be announced as a partnership between Wright and Working Title. That's the same company that helped nurture Wright's creation of Shaun of the Dead, and which worked with him for the next two films in the Cornetto Trilogy, Hot Fuzz and The World's End. So, again, a nice pairing for Wright in that Working Title would provide him with a working relationship that has been tested and proven several times over.
So what the hell is Baby Driver? We don't have much info on the script, but Deadline calls it "a collision of crime, action, music and sound." That sounds like a phrase that could be used to describe Wright's overall approach in a nutshell, if more oriented specifically towards crime than his prior films. And while the Working Title backing links this project in a business sense to the Cornetto films, don't expect the involvement of either Simon Pegg or Nick Frost; neither have been linked to this so far.
We'll likely have more information later this week at Comic Con. If the film is formalized as a greenlit project, expect to hear that Baby Driver will be released by either Universal or Focus Features.
(Wright has also been linked to projects such as The Night Stalker and Them, but those seem to be stuck in development.)