Amy Ryan Joins Tom Hanks In Steven Spielberg's Cold War Thriller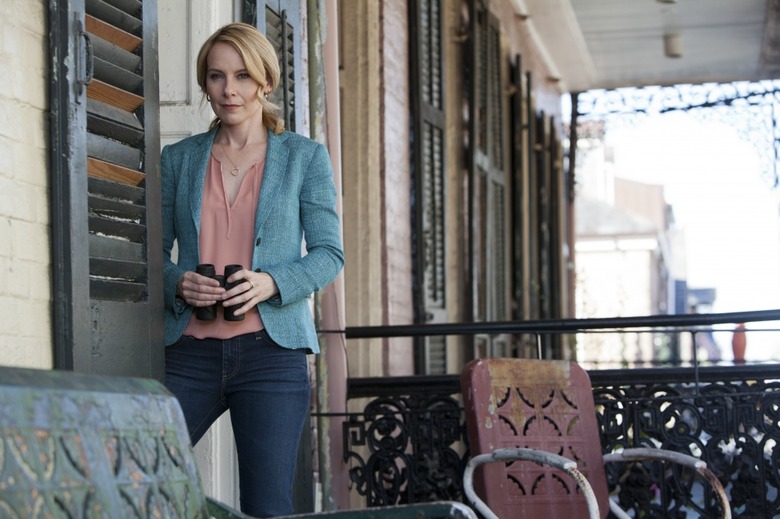 Steven Spielberg is teaming with Tom Hanks to make a spy thriller set during the Cold War, and now Spielberg has recruited some new actors to join Hanks. Mark Rylance recently came on board, and now Amy Ryan will co-star in the film, which is currently untitled.Deadline reports that Alan Alda, Billy Magnussen (Boardwalk Empire) and Eve Hewson (The Knick) are in talks for roles, too.
Amy Ryan will play the wife of James Donovan (Hanks), "the CIA attorney who is thrust behind the Iron Curtain when he is sent to negotiate the release of captured American U-2 pilot Francis Gary Powers." We don't have info on roles for the rest of the cast.
Perhaps the most appealing aspect of the film is that the current draft is written by Ethan and Joel Coen, who worked from an original draft from Matt Charman.
The film will shoot starting in September in New York and Berlin. It is set for an October 16, 2015 release from Disney in the US, with Fox distributing internationally.
Amy Ryan Cold War Thriller