Marvel Comics' New Captain America Is A Black Man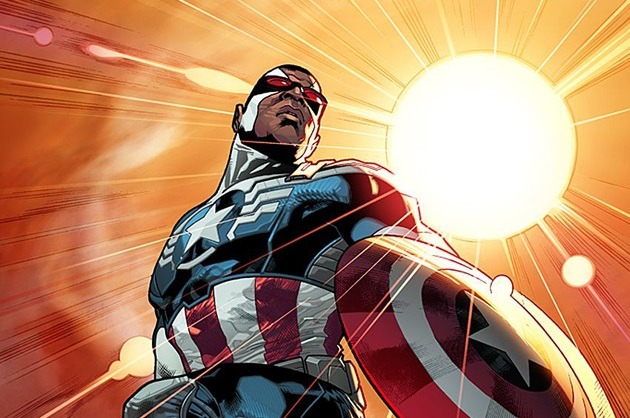 Last night, Marvel Entertainment's Joe Quesada stopped by The Colbert Report to announce that (just as we suspected) Steve Rogers' longtime pal Sam Wilson would be taking over as Captain America in the comics.
Of course, that leaves Wilson's old role of Falcon wide open. Quesada fortunately knew just the guy for the job, jokingly appointing Colbert himself as the new Falcon and even presenting him with some artwork. See it, and get to know the new Captain America, after the jump.
Wilson is not the first black Captain America. That distinction goes to Isaiah Bradley, who was introduced in 2003. Interestingly, though, Wilson was considered the first mainstream African-American superhero when he made his debut as Falcon in 1969. 
As with the new Thor, it remains to be seen what, if any, effect the new Captain America will have on the Marvel Cinematic Universe. In the short term, the answer is "probably not much." Chris Evans is expected to play Cap in at least two more movies, Avengers: Age of Ultron and 2016's Captain America 3.
In the long run, however, Marvel Studios will have to replace the central Avengers eventually. Evans, for one, has already made some noises about wanting to leave big-budget franchises behind. When that day finally comes to pass, Marvel may very well want to consider swapping in a new Captain America.
Up until now, fans supposed that Sebastian Stan's Bucky Barnes / Winter Soldier would be the one to step up, mostly because the character has already done so in the comics. However, the introduction of Wilson as Captain America in the books suggests an exciting new possibility for the films.
Here's Sam Wilson as the new Captain America: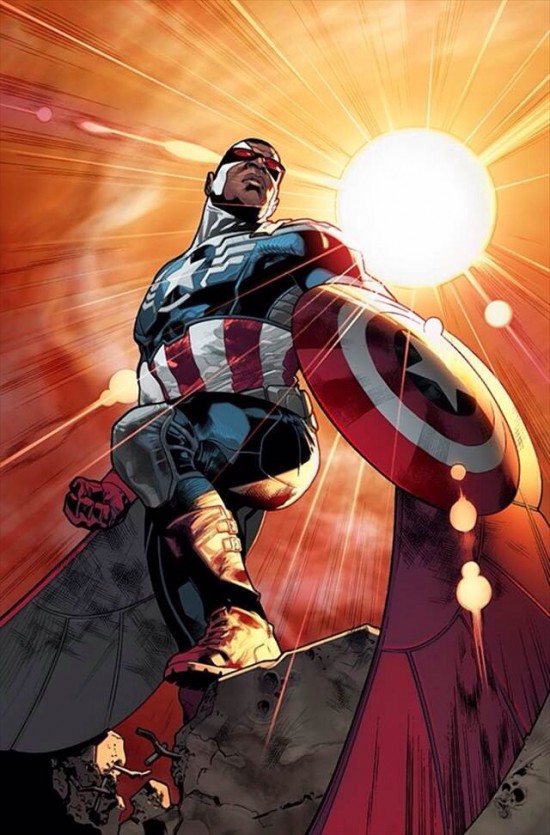 And here's Colbert as his sidekick Falcon: