Dueling J.R.R. Tolkien Biopics Are In Development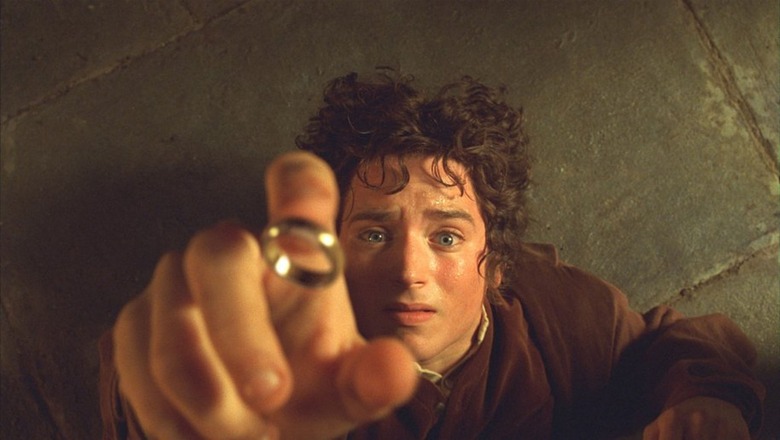 This winter brings us the final installment of Peter Jackson's The Hobbit trilogy, which means we're done with trips to Middle-earth for the time being. (Well, at least until Warner Bros. figures out how to adapt The Silmarillion or deems it time to remake the Lord of the Rings series.) It does not, however, mean we're done with J.R.R. Tolkien.
Two separate Tolkien biopics are in the works at the moment: the faith-based Tolkien & Lewis, which explores the fantasy author's relationship with Narnia creator C.S. Lewis, and the more straightforward Tolkien, which is set up at Fox Searchlight. More details on both after the jump.
However, THR now writes that the faith-based Tolkien & Lewis could get to theaters first. Simon West (The Expendables 2) is already set to direct the $18 million indie, with an eye toward releasing the film around Easter. The story takes place at the start of World War II, as Tolkien struggles with his memories of World War I and Lewis' religious convictions threaten his relationships and his career.
Lewis was a famously Christian author, but he was an atheist before the devoutly Catholic Tolkien helped convert him. In turn, Lewis encouraged Tolkien to finish his Lord of the Rings series. However, their friendship eventually soured over creative and religious differences.
"Lewis becoming the poster boy for Christianity upset Tolkien," explained Wernher Pramschufer of Tolkien & Lewis producer Attractive Films. "And obsessive genius Tolkien is blocked, terrified of finishing The Fellowship of the Ring, for fear of the strange, psychotic visions which torture him."
The overtly religious angle could mean that Tolkien & Lewis won't have the same mainstream appeal of Warner Bros.' Lord of the Rings and The Hobbit films, though the story of two brilliant creatives sounds like an intriguing one. Tolkien superfans may be more interested in Fox Searchlight's take, as writer Gleeson is reportedly one of them.