'Jurassic World' Brochure Provides Glimpse At New Theme Park; Teases Late Night Cameo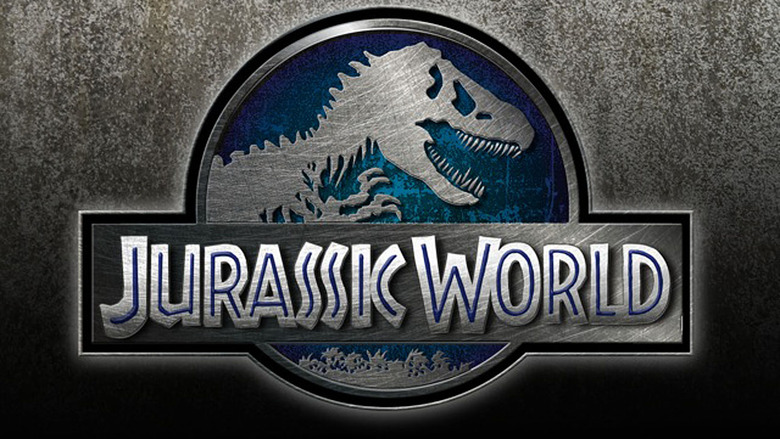 Even though the dinosaurs might eat you, Jurassic Park was always a place people wanted to visit. In Jurassic World, that's exactly what happens. The 2015 release surmises that a fully functioning and safe dinosaur theme park has finally been opened for business...and people are bored of it. An attempt to satisfy that boredom with something new and exciting sets off the a frightening new chain of events.
A working theme park means many things. Merchandise, hotels, vacations and helpful brochures handed out at the gate to help people maneuver through the attractions. A fan has got their hands on the Jurassic World brochure. It not only gives some idea of what's in the park, it probably hints at what's going to go wrong there, too, come June 12, 2015. Finally, it teases a possible cameo by a late night TV host. 
The below images from from @jurassicp2k15 via Coming Soon.
Jurassic World Brochure
So much cool stuff in there. Jimmy Fallon has a cameo apparently. Plus there's the underwater observatory, and the chance to watch a T-Rex feed, just a ton of cool exciting info. While we know Colin Trevorrow has written a story set in this park, I kind of want the film to be a four-hour documentary just walking around to look at all the cool things this brochure promises. Hopefully, the film will show a few of them.
While we're on the topic of brochures, I thought it might be cool to feature the brochure for the first Jurassic Park. We all know John Hammond was very close to opening so he had everything ready and spared no expense. (These are available to purchase at some conventions and came in copies of a Jurassic Park video game)
Jurassic World, directed by Colin Trevorrow, stars Chris Pratt, Bryce Dallas Howard, Nick Robinson, Ty Simpkins, Judy Greer, Jake Johnson, Omar Sy, Vincent D'Onofrio, Irrfan Khan and BD Wong. It opens June 12, 2015.