'True Detective' Creator Says Season 2 Has Four Central Roles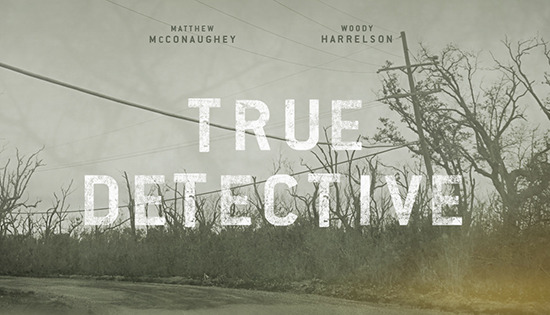 Who will be at the center of the second season of True Detective, and what sort of characters will they be? Creator Nic Pizzolatto has had a few different things to say since the show ended, notably that three characters would be at the center of this season. The sum total of various rumors so far, however, is... we don't know much. Or we didn't know.
Thanks to some new comments by the writer/producer, we now have a bit more info. While we don't know if the gender balance of the show will shift at all, Pizzolatto now says plans for the next story arc have evolved somewhat, and that a quartet of characters will be at the center.
Oh, and you know that early report, that the show would be about "the secret occult history of the transportation system"? Yeah, that may not be the case any longer, either.
The Daily Beast spoke to Pizzolatto about the Emmy nominations earned by the show's first season. He said a few things that will be familiar to those who've been following along. He's about halfway through writing the scripts for the second season, and that "we're not keeping any secrets, so when something concrete develops, we'll announce it to everybody. But everything has just been empty rumors so far."
There have been no casting decisions yet, and Pizzolatto repeats the statement that multiple directors will be employed for the second season, rather than going with the single-director approach of the first. (Could William Friedkin be one of them? Maybe.)
When that early log line report is mentioned, which featured California and the history of the transportation system, the writer says,
I would actually just stick with "set in California."
So it's not about the U.S. transportation system?
I'd rather not to elaborate on that.
When asked about a core trio of characters, he said "That ballooned a little bit. I would say there are four central roles." The rest of the interview has some good info, but you can head to the link above to read it.
The first season of True Detective scored a dozen Emmy nominations, including ones for big awards such as Outstanding Series, Outstanding Writing (Pizzolatto), Outstanding Directing (Cary Fukunaga), and Outstanding Actor (one each for Matthew McConaughey and Woody Harrelson). It is available on Blu-ray and DVD now.