'Wild' Trailer: Reese Witherspoon Goes On An Extraordinary Journey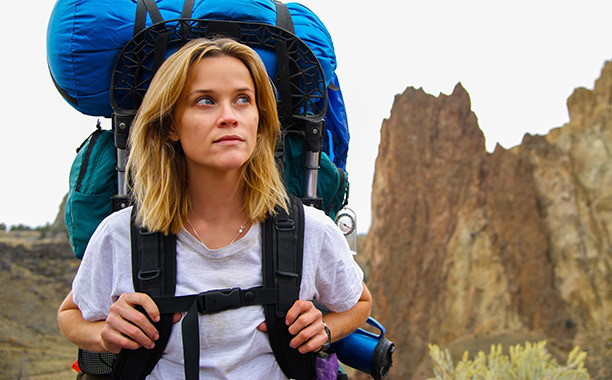 Reese Witherspoon's only release in the first half of 2014 was Devil's Knot, which actually premiered on the festival circuit last year. But the second half of the year brings not one, not two, but three juicy roles for her in three very different movies.
One of those is Wild, the new film from Dallas Buyers Club helmer Jean-Marc Vallée. Witherspoon plays Cheryl Strayed, who wrote the memoir on which the movie is based. After the death of her mother and the breakup of her marriage sends Cheryl spiraling toward rock-bottom, she sets out to heal herself by hiking the 1,000-mile Pacific Crest Trail. The first Wild trailer has just landed, and you can see it after the jump.
Wild certainly looks more interesting than Witherspoon's Blind Side-esque The Good Lie, though we've yet to see any footage from Witherspoon's other upcoming release Inherent Vice. The trailer manages to feel uplifting without tipping over into total cheesiness.
Witherspoon's Cheryl looks like an interesting beast, too, a deeply self-destructive woman who goes to extraordinary lengths to turn her life around. In other words, Cheryl should be just the thing to remind us that Witherspoon is the top-shelf movie star who won the Oscar for Walk the Line, damn it, not just the pretty face who shows up in middling fare like This Means War and Water for Elephants.
Fox Searchlight has Wild slotted for a December 5 release, though it'll probably stop by a few film festivals on the way there. Laura Dern, Thomas Sadoski, Gaby Hoffman, Kevin Rankin, and Michiel Huisman also star. Nick Hornby wrote the script.
With the dissolution of her marriage and the death of her mother, Cheryl Strayed has lost all hope. After years of reckless, destructive behavior, she makes a rash decision. With absolutely no experience, driven only by sheer determination, Cheryl hikes more than a thousand miles of the Pacific Crest Trail, alone. WILD powerfully captures the terrors and pleasures of one young woman forging ahead against all odds on a journey that maddens, strengthens, and ultimately heals her.