Scarlett Johansson And Jonah Hill In Talks For The Coen Brothers' 'Hail Caesar!' [UPDATED]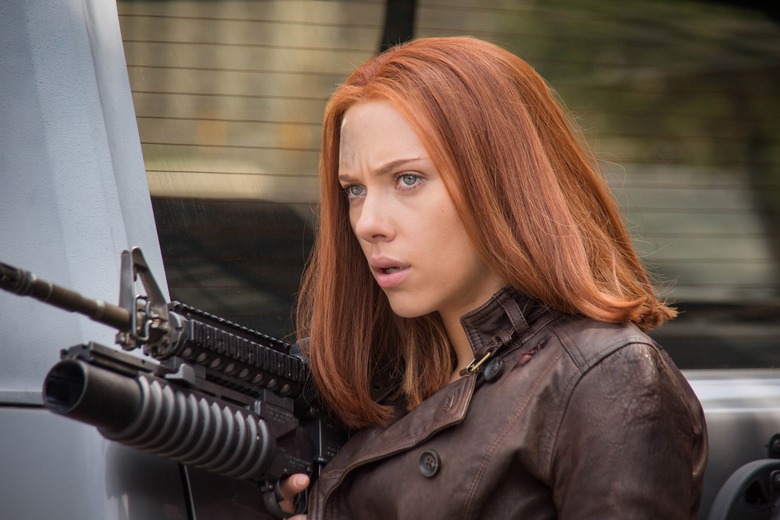 Way back in 2001, when she was just a teenager, Scarlett Johansson had a supporting role in Joel and Ethan Coen's The Man Who Wasn't There. Now that she's all grown up, she's getting ready to team up with them again.
The Avengers actress is in talks to board Hail Caesar!, the Coens' upcoming comedy about '50s Hollywood. She'll join Josh Brolin and George Clooney. Channing Tatum, Tilda Swinton, and Ralph Fiennes are also negotiating to appear. Hit the jump for character details and more.
UPDATE: We've just received word that Jonah Hill has also entered talks. More after the jump.
Johansson will portray an actress who unexpectedly gets pregnant just as her movie is about to start filming. It seems like a fitting part, given that Johansson is herself pregnant (though she may have already given birth by the time Hail Caesar! enters production). Johansson's role seems to be a minor one, as Variety notes that it won't take her long to shoot.
UPDATE: Hill's role has not been revealed. Hail Caesar! will be his first time working with the Coens, but a reunion for him and his 21 Jump Street co-star Tatum.
The Coens have described Hail Caesar! as the third installment in their informal "idiot trilogy," after O Brother Where Art Thou and Intolerable Cruelty. But the film itself sounds plenty sharp. According to the brothers, it's about not just the movie business but also "life and religion and faith."
Johansson is coming off of a string of well-received films including Captain America: The Winter Soldier, Under the Skin, and Chef. She'll next be seen in Luc Besson's Lucy, due out later this month. She recently wrapped Avengers: Age of Ultron and signed on for a voice role in The Jungle Book.
Hail Caesar! will begin shooting this fall. Universal is distributing.