Geek Deal: Planet Of The Apes: 5-Film Blu-Ray Collection For $17.99 With Dawn Ticket Voucher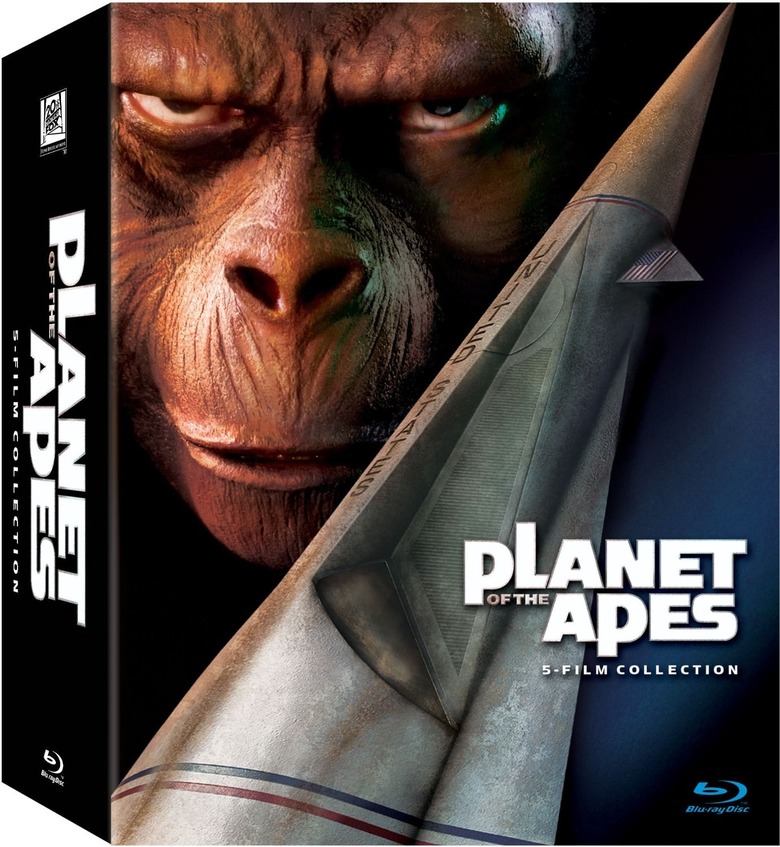 We may receive a commission on purchases made from links.
Amazon is having a huge sale on the Planet of the Apes 5 film Blu-ray collection box set, on sale for only $17.99 which includes a movie ticket offer (up to $8.00 value off) to see Dawn of the Planet of the Apes in theaters. Considering the price of movie tickets, if you're planning to see the film you're getting a 5 disc box set for something like $10, which is an amazing deal. Act fast as I'm not sure how long this price will last.