This Week In Trailers: Before I Go To Sleep, Once Upon A Forest, The Tribe, Coherence, Level Five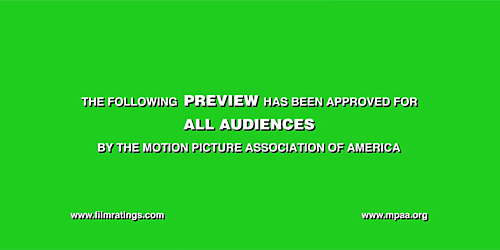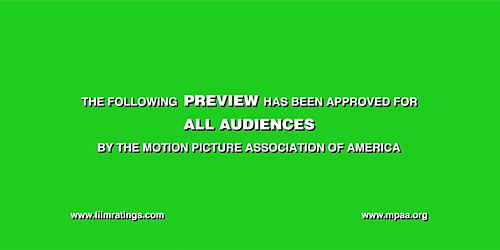 Trailers are an under-appreciated art form insofar that many times they're seen as vehicles for showing footage, explaining films away, or showing their hand about what moviegoers can expect. Foreign, domestic, independent, big budget: What better way to hone your skills as a thoughtful moviegoer than by deconstructing these little pieces of advertising? This week we see what that redhead from BMX Bandits has been up to, follow a deaf mute through his trials, tribulations and sexual conquests, understand how a forest can be a living organism, get weird in France, and figure out the horrific fate of some random strangers.
Level Five Trailer
France, February of 1997.
Director Chris Marker unleashed this unto the world. A documentarian who started his career in 1952, this movie is labeled as a documentary that seems unlike anything I've seen this year. Poke around this movie's history and you'll see words like "cult classic" attached to it like a barnacle on a ship. I cannot purport to display my hip movie guy card stating categorically that, OF COURSE, this movie is a cult classic because it's from the great Chris Marker. I've never heard of the man but after seeing this trailer, I'd love to know more.
There is something completely disarming in the way we approach this subject. While it says this is a documentary I cannot take in the first minute of this trailer and not think that this is a hallucination that not even Timothy Leary could have conjured up in his most excited state. Even when we are confronted with the film's subject you would be genuinely hard pressed to not think this was all some kind of elaborate art project prank. Regardless, though, it's so genuinely bizarre that the only correct response after seeing this trailer is to exclaim that you need to consume it before you can let this one go from your subconscious.
The Tribe Trailer (really NSFW)
It's needed.
Giving a little background about what is happening just helps to establish why it's so quiet. Director Myroslav Slaboshpytskiy focuses on a deaf mute who is making his way through what appears to be a world unlike anything we are accustomed to.
What makes such an impact is how devoid of normal cues there are. No music, no effects, the copious amounts of silence. Just interstitials explaining why this is not what you would normally expect out of a film. It's a delight to take in because your mind wants to ascribe some kind of order out of things. Because we're dealing with the deaf it quickly makes sense while it's also disconcerting. We see people signing but we don't get subtitles or insight into what is being said or communicated and that's tough to get through.
The back half of this quick tease is filled with moments that make the case why this is such a unique film experience. With enough nudity to warrant a proper NSFW and very little to go on with regard to narrative structure it's hard to say whether it's titillation or genuine motivation to see something completely experimental and exciting.
Coherence Trailer
Random.
I never did see Rango but director James Ward Byrkit helped bring that lizard tale to life. It's nice, though, to see the writer turned director have this be his theatrical debut. The trailer here sidesteps most conventions by dropping the pull-quotes and kudos before we even get one frame into it. I like the establishing of its pedigree at the outset as, reflexively, I need to understand what someone saw in it.
And do you ever.
Sight unseen, this is the kind of movie I need right now. In the thick of blockbuster/tentpole/making our nut for the year season there's a good way to use theatrical aikido to counter-program against the fare that's being offered because when the lights go out in this trailer that's when it gets most interesting. I thought perhaps it was like a more genteel version of You're Next but there's something in the sauce that is so alluring that I'm just entranced by the sell job. No clues given, no hints provided, and there is something about the mystery of how these folks found themselves in that room with one another that I'm itching to know what's afoot. A little bit of chaos, the threat of violence, the presence of malevolence, seems like a great side dish for the gluttony being had at the multiplex this summer.
Before I Go To Sleep Trailer
I've missed these kinds of films.
There's something to be said about a good adult thriller and director Rowan Joffe has a good amount of experience with them. From directing the tepidly received Brighton Rock to writing The American and 28 Weeks Later there is a certain confidence here in the direction. While there is a polish that won't allow this to be mistaken for anything near the realm of an independent release, the idea of it is enough to at least pique my interest. The trailer does well in establishing what is happening here and gives the illusion that this will at least try and go the Memento route in being as complex it can be considering the silliness of its premise. I'm not sure I buy any of it, and it certainly does not do itself any favors by revealing a s-ton of plot pieces that would be better suited to having it kept quiet, but it's different, I'll give it that. Whether that's enough for the general public we'll have to see.
Once Upon A Forest Trailer
We've got a winner here.
Director Luc Jacquet came at us in 2005 with March of the Penguins and was rewarded with an Oscar. He came back in 2013 with what you see here and was nominated this year at the César Awards; you can see why when you soak in what it's presenting. It's so strange but it's quiet and meditative.
I realize that the delightful frenchman we have narrating this will probably be replaced by a silk throated American but I like the playfulness of his tone. There are no penguins here but there are the animals of this forest who live inside of it and narration is like poetry that's wrapping up the entire narrative. I don't know why this works as well as it does as we follow the struggle between flora and fauna but it does. I'm energized and enthused to sit and experience a forest in all its grandiosity. There's nothing happening here but life itself and this trailer is wonderful at charming us into seeing it in a different way.
Nota bene: If you have any suggestions of trailers to possibly be included in this column, even have a trailer of your own to pitch, please let me know by sending me a note at Christopher_Stipp@yahoo.com or look me up via Twitter at @Stipp
In case you missed them, here are the other trailers we covered at /Film this week: