'The Expendables 3' Is The First In The Franchise Rated PG-13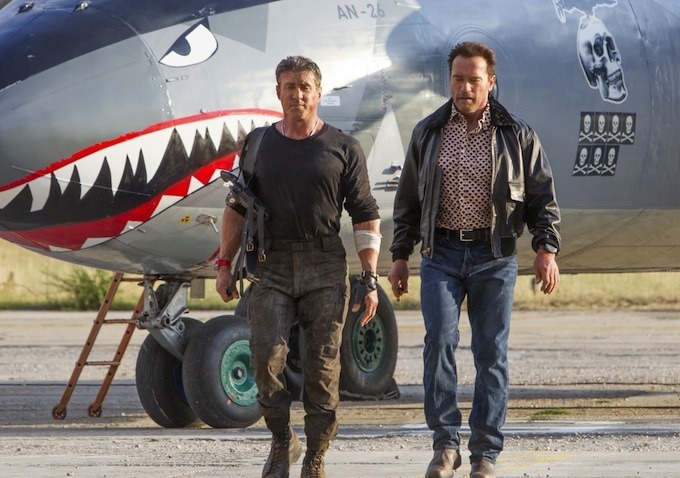 Normally, the rating of a film isn't particularly important. In fact, ratings can totally fail to represent the content of a film. When the Motion Picture Association of America gives a sweet movie like Boyhood an R and a huge, destructive movie like Transformers: Age of Extinction a PG-13, it's obvious the association's judgement is questionable. But every once in a while a rating indicates something significant about a film. Now another big summer franchise is about to go through a potentially telling ratings change.
After part one and two were rated R for "strong bloody violence," The Expendables 3 has been rated PG-13, which suggests the franchise known for being so brutal might have been toned down.
The Expendables 3 rating was reported by Exhibitor Relations on Twitter.
EXPENDABLES 3 rated PG-13: violence including intense sustained gun battles and fight scenes, and for language. Weak Sauce.

— Exhibitor Relations Co. (@ERCboxoffice) July 2, 2014
"Weak sauce" is not a part of the official wording. Though maybe it should be.
What made the first two Expendables acceptable, despite being not particularly good, was the wanton destruction in each film. These films were throwbacks to the violent, fun action films of the Eighties, starring the same actors from those films. That was the gimmick and it worked. They grossed $275 and $305 million respectively, though the vast majority of each gross was international money. You'd imagine the thinking here is a PG-13 rating will help bring younger kids into the theater. On paper, that might be the case. But will a 12- or 13-year old really care about the new movie starring a bunch of actors who peaked well before they were born? Wouldn't you placate the fans who came out to the last two?
On the flip side, go back to the beginning of the article. The MPAA is wacky. There's probably a version of The Expendables 3 that could be even MORE violent than the previous two films. And, if they show people exploding and riddled with bullets without the blood, they'll easily get a PG-13. So that's a possibilty.
We'll find out for sure when The Expendables 3 opens August 15. Directed by Patrick Hughes, it stars Sylvester Stallone, Mel Gibson, Harrison Ford, Wesley Snipes, Arnold Schwarzenegger, Kelsey Grammer, Antonio Banderas, Jason Statham, Jet Li, Dolph Lundgren, Randy Couture, Terry Crews, Kellan Lutz, Ronda Rousey, Victor Ortiz, and Glen Powell.