This Week In Trailers: New Boobs, The Light Of My Eyes, The Honourable Woman, Kidnapped For Christ, To Be Takei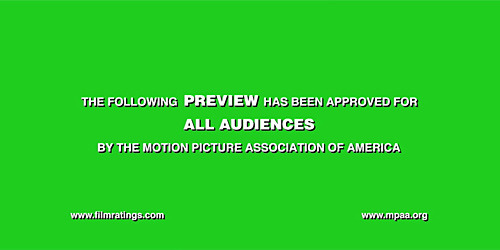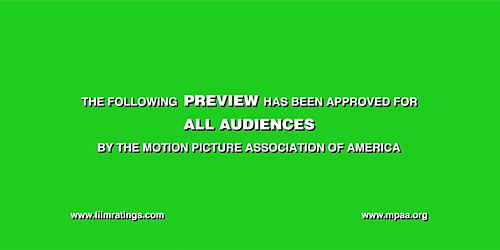 Trailers are an under-appreciated art form insofar that many times they're seen as vehicles for showing footage, explaining films away, or showing their hand about what moviegoers can expect. Foreign, domestic, independent, big budget: What better way to hone your skills as a thoughtful moviegoer than by deconstructing these little pieces of advertising? This week we catch up with the man who killed Bruce Wayne's dad in Tim Burton's Batman, watch an old guy who can visualize sound splice together some audio tape, get snatched from our home to get religion, drop in to see what George Takei is up to, try and help the peace process in the Middle East, and think about our breasts thanks to a bad genetic roll of the dice.
Kidnapped For Christ Trailer
What seems most frightening about this is how complicit everyone on the giving side is when a camera is staring them in the face.
Superficially, as the trailer starts, you think there is absolutely no way any of this kid's story is true. Then there's someone else's story, and someone else's, and then the parents who were in cahoots with the actual kidnapping of their children from their environments, into a life of what could only be seen as mental, if not physical, bondage.  We don't need any interstitial to explain what brings us here today. We are eye-to-eye with the accuser and the accused and there is no context necessary. At the moment when you realize what kind of story you're getting into, the many award kudos fly in and only help to further solidify that this is a story that deserves a few more precious seconds of your time.
And it's heartbreaking.
However, and I say this with an open mind, the pull quotes that help to shore up the notion that this is something you should check out does a disservice to itself by replacing all the T's with crosses. It's in bad taste, not needed, and, unless this is horror film being put out by Lionsgate, keep that kind of graphical flourish in your back pocket for something fictional. Because, the information it presents and the people it has front and center is disturbing enough without cute.
Director Kate Logan's ability to showcase the myriad of things going on inside this Christian boarding school in the Dominican Republic is at the same time unbelievable and fascinating if only to give the other side of the story and to give voice to those she's chronicling.
New Boobs Trailer (NSFW if you work in an unenlightened workplace)
Just tugs on any sympathy nerves you have for another human being.
There is no way to succinctly communicate the emotional toll of the opening lines for this trailer in how devastating it sounds coming out of our subject's mouth. Director Sacha Polak takes us on a journey through her genetic history and the means by which she is looking to alter a fate that all but seems mathematically certain. In navigating the precipitous waters of what you do when all signs are pointing to a future that will be rife with disease there is little doubt that when you start capturing those private moments in a way that's genuine what you have is something much more than compelling, you have the distillation of a horrific reality. To that end you get to see the ups and downs that come with owning those decisions which are life-altering yet very self-empowering. In an age when women are now facing these choices of whether to remove physical pieces of themselves in an attempt to thwart a danger that may or may not come, this seems almost required viewing for anyone who wonders whether they would or would not want to know what life might have in store for them.
The Light of My Eyes Teaser Trailer
The description of this short is simple: A film seen from the eyes of a man with synesthesia, the ability to "see" sound.
What I love most about this teaser trailer is how it puts me so much at ease. Director Daniel Holmes manages to pique my interest but not give an inch with regard to any narrative insight into what we're witnessing. I'm not sure what this old coot is fumbling around with or what it is he's trying to calibrate but I don't mind at all if only because this tease is so fluid. We move in and out of this moment as an observer to what he is actually doing and I found the seconds scooting by without so much as a curiosity as to why we're here if only because it's so well shot. I still haven't a clue what it all means but this tease is a damn good one.
To Be Takei Trailer
Director Jennifer M. Kroot has a penchant for the offbeat.
Her last feature, It Came From Kuchar, was wildly entertaining. So, too is this visual portrait of a man who has found a second coming in his career as an actor and modern day vox populi as it pertains to the gay and lesbian community. More than that, though, he's found an audience who appreciate his candor and openness on issues that matter to a major swath of the population and is having a happy time doing so. So, it stands to reason that a trailer should include many facets of Takei's personal life in front and behind the camera and this does not disappoint. What's so remarkable about this trailer is how it cuts into layers that span not only George's life but deep into his personal life which he seems perfectly open about sharing. There's a generosity and positive vibe that he puts out and the trailer captures that. To understand how Takei has survived all these decades with a smile as broad and warm as his is more than enough reason to me to engage with this doc when it airs.
The Honourable Woman Trailer
Before we see Maggie Gyllenhaal wrap herself up in the tempest that is Frank, this is about as good as any to see her sporting a new accent.
Directed by man who infamously was the young Jack Napier who asked a frightened wee Bruce Wayne if he's ever danced with the devil in the pale moon light over 25 years ago, Hugo Blick, what we get here is as good as anything we've seen Maggie in on this side of the Atlantic. Even absolutely zero context about what the story is actually about there is little to provide any concrete narrative structure about the disparate moments we're given that are slapped together like pieces of glue soaked slivers of newspaper on a balloon this feels like the kind of thrilling drama you could spend some time with an enjoy. With scarcely anyone else I recognize, the scenes we are presented with, though, are emotionally charged and are more than enough to make the case why someone should make this part of their must-see-TV diet when it airs.
Nota bene: If you have any suggestions of trailers to possibly be included in this column, even have a trailer of your own to pitch, please let me know by sending me a note at Christopher_Stipp@yahoo.com or look me up via Twitter at @Stipp
In case you missed them, here are the other trailers we covered at /Film this week: