Cool Stuff: Gallery Nucleus' 'How To Train Your Dragon' Art Show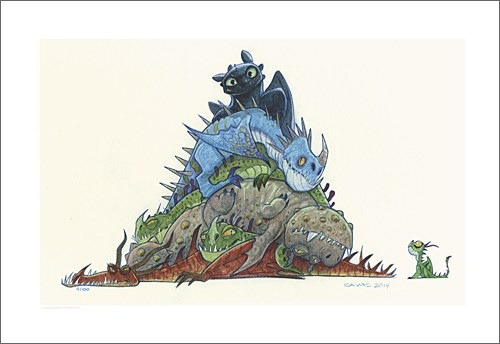 Gallery Nucleus has once again teamed with Dreamworks Animation for an art show celebrating the company's How To Train Your Dragon film series. The How To Train Your Dragon art was created as a tribute to the movies by artists on the film's creative team, curated specifically for this art exhibit. While the show does have some beautiful original works of art, those are a bit pricey — so I wanted to showcase some of the more affordable limited edition prints they have released (available to purchase online). The piece above is my favorite from the series, TOOTHLESS ON TOP by Ryan Savas. Hit the jump to check out my favorite pieces from the How To Train Your Dragon art show.
"Surf Berk" by Chris Sanders (director of the first How To Train Your Dragon and Lilo and Stitch)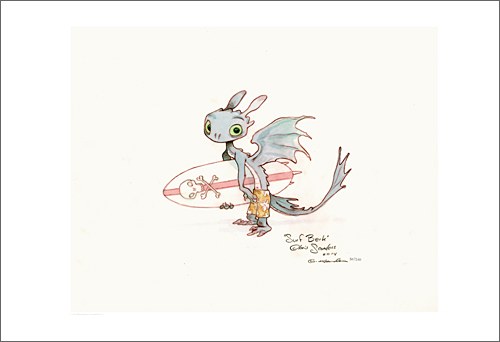 "UNTITLED" by Dean DeBlois (writer/director of How To Train Your Dragon 2)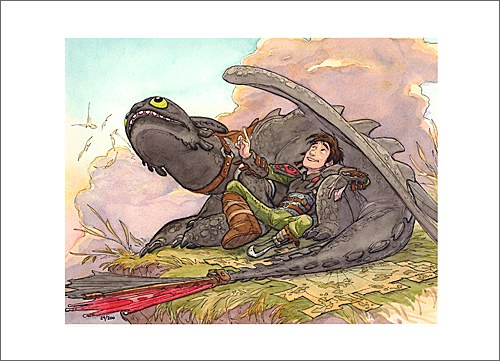 "HOW TO PLAY WITH YOUR DRAGON" by Ariana Oh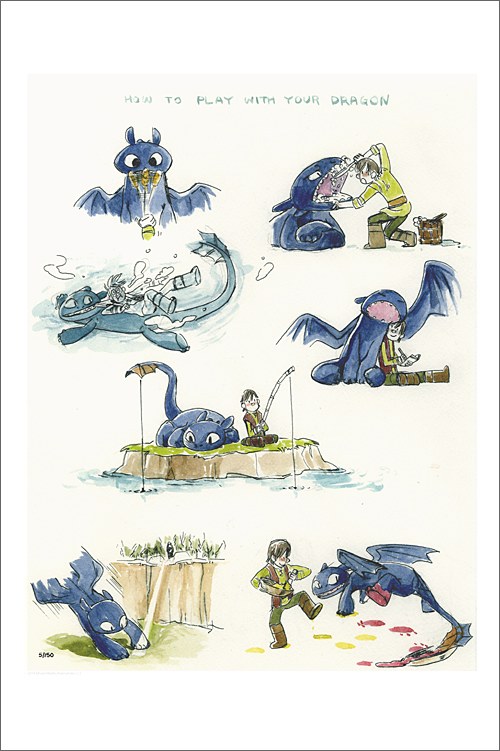 "UNTITLED" by Le Tang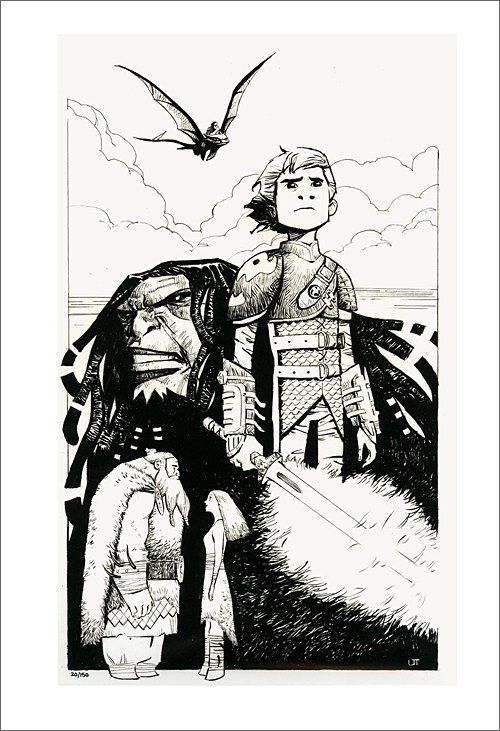 "VISIT BERK: THE LAND OF DRAGONS" by Jessica Forer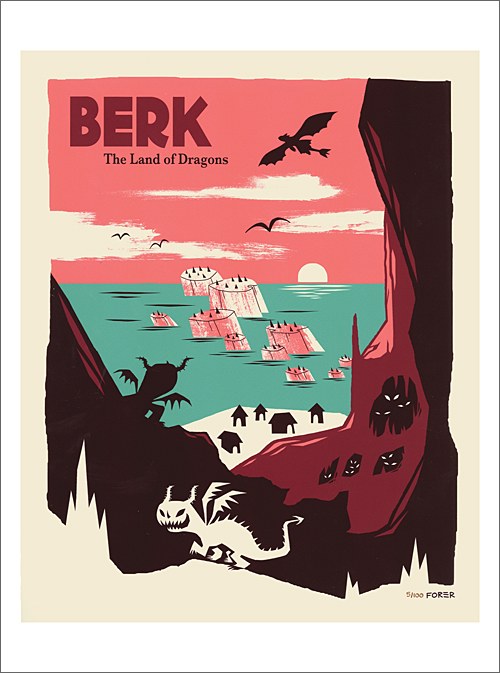 "STARING CONTEST" by Alessandro Carloni (head of story at Dreamworks)
"MOLLY AND KITE FURY" by  Josh Caez

"THIS IS BERK" by Jean Kang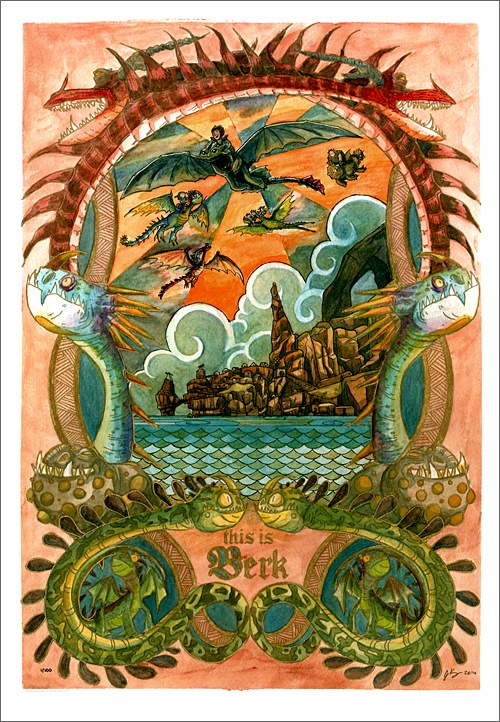 "HOW TO TRAIN YOUR VIKING" by Andy Erekson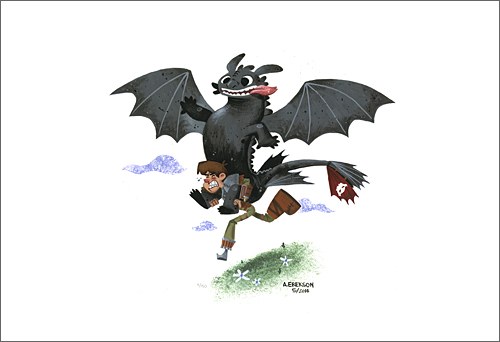 TINY TOOTH by Jisoo Kim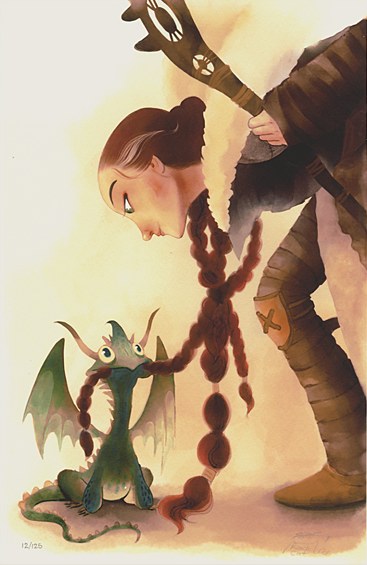 You can buy many of these prints now on the Gallery Nucleus website.