Joe Carnahan Directing 'Five Against A Bullet'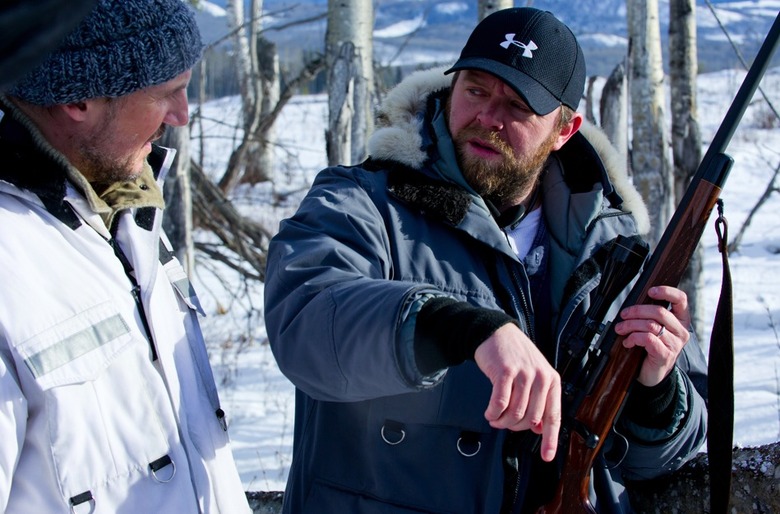 Joe Carnahan (The Grey) has just been added to the team making an ensemble action film called Five Against a Bullet. The last time we heard about the film was back in 2012, when Bruce Willis was attached to star in the film written by Alex Litvak. The script is about "a Mexican politician who, after his father is killed by a drug cartel, hires the five best bodyguards from around the world to protect him through a contentious election." Back when Willis came on, no director was set, and that iteration of the film floundered. But now producer Lorenzo di Bonaventura (Transformers, Red, Salt) says that Carnahan will direct the movie.Collider talked to di Bonaventura, who said,
Joe [Carnahan] we just put on a project called Five Against a Bullet, which I've loved for a long time. It is a tale of a group of men who have become cynical, sort of lost their sense of hope about life and the world, who are rekindled and betrayed and rekindled and betrayed in this story, and it's got some of the coolest action and some of the greatest characters, and it's a really fantastic action movie that I think will really grab people. And Joe's working on it right now.
And while there has been one script in development for a while, the producer also said that Carnahan will probably do a rewrite:
We have a great script and no doubt he'll put a little pen to paper as well, but we're already in great shape and Sony loves the project and no doubt we'll start trying to figure out how to cast that.
Carnahan, meanwhile, has been finishing his indie Stretch, and working on the Mark Millar comic book adaptation Nemesis, and the show State of Affairs. He's also working on the early stages of a TV series based on his film Narc.
Joe Carnahan Five Against a Bullet