Paul And Christopher Weitz To Remake Cannes Hit 'Like Father, Like Son'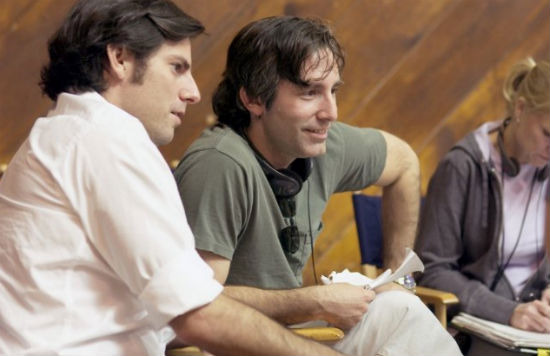 In 2013, Steven Spielberg was president of the jury at the Cannes Film Festival. He was there to enjoy movies and give prizes, but he also conducted a little business. One of the films there, called Like Father, Like Son, got a lot of attention. It was then awarded with a Jury Prize by the festival, but an even bigger one from Spielberg himself. Spielberg's company, DreamWorks, picked up the remake rights to the film, which follows two families which mix up their children.
Now, they've finally hired a team to move forward with the Like Father Like Son remake: Paul and Chris Weitz, the men behind American Pie, About A Boy, The Golden Compass and others.
Variety broke the news, which sounds like a very good match of filmmakers and material. The original film, directed by Kore-eda Hirokazu, seems to have some humor but is a much more human story. The Weitz brothers have been able to demonstrate both of those skills through their Hollywood career.Here's the trailer for the original film:
Yes, it's pretty much the set-up of the ABC Family show Switched at Birth as well as a few others. But all the accolades that have been showered on the film, as well as DreamWorks' vote of confidence, set up the Like Father Like Son remake as much more. You can imagine seeing it in theaters next Fall, with an eye on some Awards buzz, but that's purely speculative.
What's unclear in Variety's story is who will take each role. The story makes it sound like The Weitzs could just be writing the script. Or, they could direct as a pair, direct individually, or produce. Each of the brothers has worn all of those hats and will likely wear several on this film.
Do you like the idea of the Weitzs doing the Like Father Like Son remake?