Rooney Mara Boards Fact-Based Kidnapping Drama 'A House In The Sky'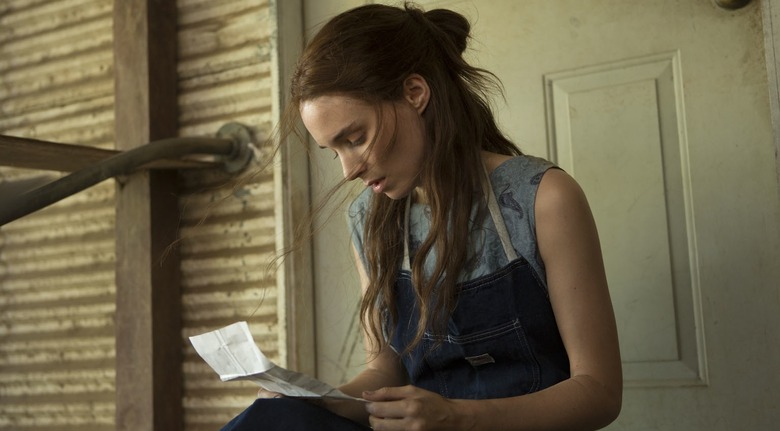 We may receive a commission on purchases made from links.
Rooney Mara has never been one to back away from dark or difficult material, as she demonstrated with her breakout role in The Girl With the Dragon Tattoo. Now she's looking to tackle the dramatization of a real-life kidnapping tale in A House in the Sky.
Based on Amanda Lindhout's autobiographical memoir of the same title, A House in the Sky will chronicle the Canadian journalist's abduction by terrorists in Somalia and her subsequent fifteen-month imprisonment. Hit the jump for more details.
Lindhout and several members of her entourage were kidnapped in 2008 in Mogadishu, Somalia, by the terrorist group Hizbul Islam. That was just the start of her harrowing ordeal. Over the next year she was tortured, raped, and nearly starved to death.
She was finally released in late 2009 after her family paid a ransom. Scribner published Lindhout's account last fall, and Mara's team brought it to her attention. She then took the project to Annapurna.
Lindhout talked up Mara in a statement. "Rooney Mara is someone whose talent and adventurous spirit I admire deeply," she said. "I'm thrilled that she's teaming with Annapurna Pictures to bring A House in the Sky to the screen. I can't imagine a better match."
Mara is currently shooting Joe Wright's Pan, in which she plays Tiger Lily. Her other upcoming films include Todd Haynes' Carol, Stephen Daldry's Trash, and an untitled Terrence Malick film. She was nominated for an Oscar for her work in The Girl With the Dragon Tattoo.
Read the description for Lindhurt's A House in the Sky below (via Amazon):
The dramatic and redemptive memoir of a woman whose curiosity led her to the world's most beautiful and remote places, its most imperiled and perilous countries, and then into fifteen months of harrowing captivity—an exquisitely written story of courage, resilience, and grace
As a child, Amanda Lindhout escaped a violent household by paging through issues of National Geographic and imagining herself in its exotic locales. At the age of nineteen, working as a cocktail waitress in Calgary, Alberta, she began saving her tips so she could travel the globe. Aspiring to understand the world and live a significant life, she backpacked through Latin America, Laos, Bangladesh, and India, and emboldened by each adventure, went on to Sudan, Syria, and Pakistan. In war-ridden Afghanistan and Iraq she carved out a fledgling career as a television reporter. And then, in August 2008, she traveled to Somalia—"the most dangerous place on earth." On her fourth day, she was abducted by a group of masked men along a dusty road.
Held hostage for 460 days, Amanda converts to Islam as a survival tactic, receives "wife lessons" from one of her captors, and risks a daring escape. Moved between a series of abandoned houses in the desert, she survives on memory—every lush detail of the world she experienced in her life before captivity—and on strategy, fortitude, and hope. When she is most desperate, she visits a house in the sky, high above the woman kept in chains, in the dark, being tortured.
Vivid and suspenseful, as artfully written as the finest novel, A House in the Sky is the searingly intimate story of an intrepid young woman and her search for compassion in the face of unimaginable adversity.