Ben Kingsley Joins 'The Jungle Book'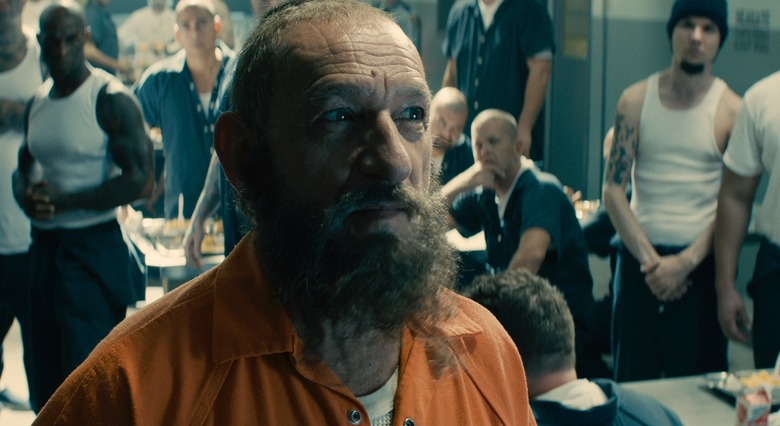 Jon Favreau is continuing to fill up his Jungle Book cast with Marvel alums. Iron Man 3's Ben Kingsley has just signed on for the live-action / animated adventure, joining Captain America: The Winter Soldier's Scarlett Johansson and Thor: The Dark World's Idris Elba. Hit the jump for more details.
Favreau will direct from a script by Justin Marks, which of course will be based on the stories of Rudyard Kipling. Kingsley will voice Bagheera, the black panther who befriends and helps raise the human boy Mowgli after he's found alone in the jungle. As previously reported, Nyong'o is playing mother wolf Rakcha, Johansson is the hypnotic python Kaa, and Elba is the villainous tiger Shere Khan.
Among the roles still left to fill are that of Mowgli and Baloo. Favreau has said that he's "currently in the middle of a worldwide search" to cast the former, and that he's "in conversation with somebody extremely cool for Baloo."
Kingsley doesn't often do voice work, but The Jungle Book won't be his first time. He'll also be heard in the upcoming Laika picture The Boxtrolls, due out this fall. His other upcoming roles include Ridley Scott's Exodus: Gods and Kings, Anton Corbijn's Life, Tarsem Singh's Selfless, Robert Zemeckis' To Reach the Clouds, and Night at the Museum: Secret of the Tomb.
Favreau's film is one of two Jungle Book adaptations in development, the other being Andy Serkis's darker, grittier take. The Disney version seems to be a bit further along, at least in terms of casting. Favreau's The Jungle Book opens October 9, 2015.