'Prometheus' Writer Jon Spaihts To Pen Marvel's 'Doctor Strange;' Jared Leto On Short List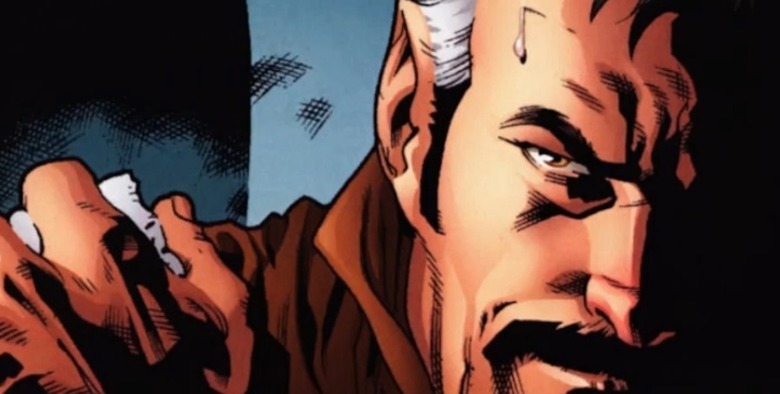 Ant-Man? Who's that? The latest newsmaker for Marvel is strange. Dr. Stephen Strange, to be exact. Marvel recently announced Scott Derrickson (Sinister, The Exorcism of Emily Rose) as director of Doctor Strange (or Dr. Strange; we're not certain which title will be used) and now one more piece of the movie's puzzle has been revealed. Jon Spaihts, best known for writing the first draft of Ridley Scott's Prometheus, and also for the sci-fi / romance / thriller Passengers, has been hired to script.
After the break, we've got a few more details on that hire, and also Derrickson's own comments about the project. 
Info about Spaihts comes from Deadline, and from the writer himself.
Spaihts is the latest in a line of people who have contributed to the development of Strange, but he's likely to stick it out until the end. At one point, the film was being written by Thomas Donnelly and Joshua Oppenheimer. But now, word is they want to get started ASAP and have an impressive list of actors they're going after for the lead role.
Who will play Strange, the surgeon who becomes the Sorcerer Surpreme of the Marvel Universe? We don't know yet, but there is (of course) a short list. That list includes Benedict Cumberbatch and Tom Hardy, as previously reported, and Jared Leto is also officially on the list. That said, Leto was recently reported as the likely successor to Will Smith in Brilliance, which could rule out Strange.
Meanwhile, Derrickson has explained his interest in the character. Speaking to JoBlo he said:
I think when you consider the work that I've done it makes sense that he'd be my favorite comic book character, at least in the Marvel universe. Probably the only comic character in that mainstream world that I'm suited to. I feel such an affinity for the character and the story and the ambition of those comics, especially the original Stan Lee and Steve Ditko "Strange Tales" – I think those are my favorite of all of them. The entire history of the comics is extraordinary.
(Strange Tales was for a time one of Marvel's oldest comics. It began as an anthology in 1951, and helped usher in the "Marvel Age of Comics" when Jack Kirby returned to Marvel to work on the book in 1959. Kirby's sci-fi monster stories were pretty nuts; track down reprints of the '59-'61 stuff to read stories that are prototypes for what Marvel eventually became. Stephen Strange was introduced in the book in '63, and a couple years later Strange Tales was also where Nick Fury was remade as a modern Agent of SHIELD.)
Derrickson continued,
I wanted it really bad. More than any other project that I've gone after, I felt compelled to do everything in my power to get on that project. Genuinely felt like I was the right guy to do it.... I think the nicest surprise for me, the most unexpected surprise, is the positive reaction. Both to me getting the film – I guess I expected the detractors, and they just haven't been there, it's all been quite positive. More than that, it's just the general enthusiasm for Doctor Strange. I think people who know the comic world and the Marvel universe, they all feel the same way I do, which is, 'This is the Marvel movie we're all ready to see now.' This movie needs to exist. The outpouring of excitement that people have shown is the thing I've been most pleasantly surprised.