Ben Foster Reveals His 'Warcraft' Role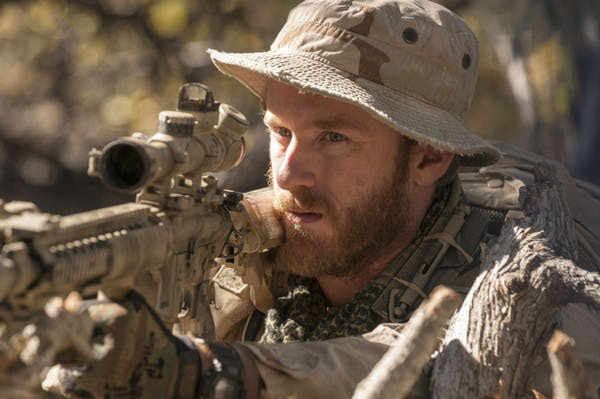 Despite the fact that Duncan Jones (Moon, Source Code) has already wrapped the primary shoot for Warcraft, we know almost nothing about the film. Clearly, the film is set in the world of Azeroth, introduced in the video game Warcraft and greatly expanded in other titles including World of Warcraft. And we know most of the members of the cast: Ben Foster, Travis Fimmel, Paula Patton, Toby Kebbell, Rob Kazinsky, Dominic Cooper, Daniel Wu and Clancy Brown are all in the film. We haven't known anything about their characters, however, until now. Ben Foster has just given up some big info, including the name of his character — and it's someone that will be familiar to fans of the games. 
Speaking to IGN about his role, Foster said:
 The character in 'Warcraft' that I play is named Medivh. He's a mage, which is essentially a sorcerer. He came up in a time protecting an area, and the way he protected this area was through magic. As peace returned to this land he took a break. He hung up his staff, so to speak, or let his guns get dusty. We meet him as his friends are returning asking for his help in a battle.
Magus Medivh has been a big part of the Warcraft storyline, beginning with the first game. There's a lot more info on the character here, but the big takeaway should be that Foster's character is the last of a line charged with fighting back the Burning Legion, an army of demons and other corrupted forces that has a habit of invading Azeroth.
Foster also said,
What's exciting about Duncan Jones' take on this video game is that it shows both sides of the war. It shows both sides of a conflict, which is exciting to me. It's not just a video game turned into a movie. It's asking, hopefully, an important question of, where do we limit our compassion for what we consider to be the bad guys?
Finally, Foster spoke about the effects work that is under way from Industrial Light & Magic, talking specifically about motion-capture work:
The way that they're pushing motion-capture – I just saw some of the test footage – it's unlike anything I've ever seen. It's performance-capture. It pushes it to the next level. It's going to be one helluva 3D event.
Warcraft was written by Charles Leavitt and rewritten by Duncan Jones. it is set to be released in 2D and 3D on March 11th, 2016.