Bruce Lee Biopic 'Birth Of The Dragon' Will Be Directed By George Nolfi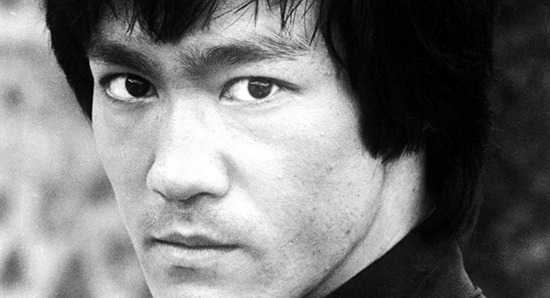 The Bruce Lee biopic called Birth of the Dragon has been in development for a little over a year and now just nabbed a very interesting director. George Nolfi, who wrote and directed The Adjustment Bureau and also wrote Ocean's Twelve and The Bourne Ultimatum, will direct the film. Birth of the Dragon uses the story of Lee's real-life fight with a most famous Kung Fu master as a jump off to tell his rise to international superstardom.
Variety broke the news of Nolfi joining the film, which was written by Christopher Wilkinson and Stephen Rivele. They also wrote two other well-received biopics, Nixon and Ali. This one will reportedly start filming in the Spring.
Here's how the trade described the film in a bit more detail:
The film is inspired by the true story of Bruce Lee's historic 1965 duel with Wong Jack Man, China's most famous Kung Fu Master at a time when San Francisco's Chinatown was controlled by Hong Kong Triads.
Russ previously wrote about this film and speculated on the balance of this real life story with an action film:
Those who know Lee's history will recognize that duel as one which has conflicting reported origins. (And that it really took place in 1964.) Lee and his camp claim that Wong provoked the duel due to Lee's interest in training Caucasian students in martial arts. According to that telling, the terms of the duel specified that if Lee lost, he would have to quit teaching white students.Wong, meanwhile, says the duel was merely a response to Lee's open call for challengers, and that the race of Lee's students was never an issue.Regardless, that's not the end of the film. Rather, it is an early point. Producer Michael London of Groundswell explains,
Stephen Rivele and Chris Wilkinson have taken a little-known chapter in the life of Bruce Lee and used it as a jumping-off point for a bold, exciting story about the making of an international legend.
We don't know Nolfi that well as a director, but he was able to balance a pretty complicated story, action and tone in The Adjustment Bureau. This seems much more straightforward story and if casting goes well, there's potential for something special. Lee is one of the most recognizable and well-known people in the planet, still, decades after his passing.
What do you think about this Bruce Lee biopic?