Stephen King's 'It' Adaptation Goes To New Line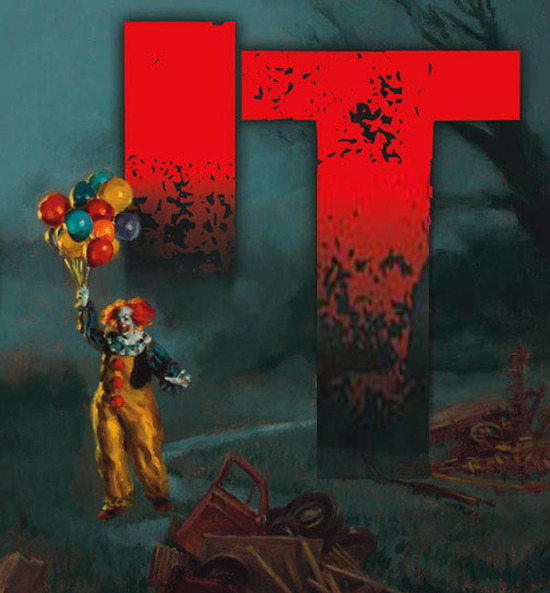 Two big Stephen King books — big both in reputation, and in page count — have long been in development at Warner Bros. One is The Stand, which after cycling through a few different filmmakers has Josh Boone (The Fault in Our Stars) set to write and direct. The other is It, and we haven't heard much about that in the past couple years. In 2012 Cary Fukunaga was set to adapt and direct, before he broke into the mainstream with True Detective. Fukunaga seems to be still attached, but now the film is moving from Warner Bros. to the WB holding New Line.
While the label shift may not seem like a big deal, New Line is going to be more explicitly focused on horror moving forward. This raises hopes that we'll get an R-rated version of It.
THR reports the project moving to New Line, a company which early on was associated with horror thanks to the Nightmare on Elm St. films. The It adaptation is still planned as a two-film deal, produced by Roy Lee,Dan Lin, Seth Grahame-Smith and David Katzenberg. One film will likely focus on the characters as children, the other on them as adults. But will those kids all have sex with one another at the end of their film, in order to keep their sanity? Good question.
But the trade also reports that this shift is part of a strategy to have horror pictures at New Line (such as the Conjuring spin-off Annabelle and the proper Conjuring sequel). While The Stand will probably be a PG-13 film (or films) intended to capture the widest possible audience, moving the It films to New Line reads as a statement of purpose.
The shift says this won't be a re-do of the old TV miniseries, but a set of legit horror films. And that suggests an R-rating, which should make King fans happy. The book gets pretty nasty, and while the "kids having sex" bit might not make the cut, a lot of the other gruesome stuff very well could.