UPDATED: 'Jem And The Holograms' Adds Juliette Lewis And Molly Ringwald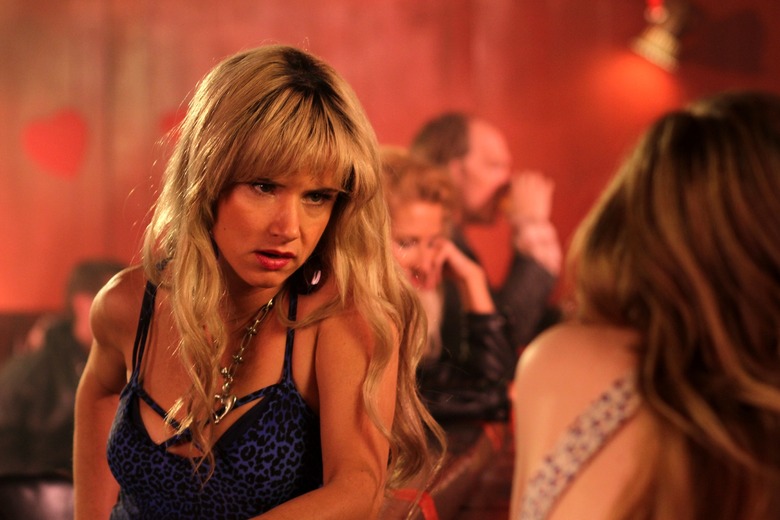 Jem and the Holograms snapped up its four leads just weeks after the project was announced, and now the rest of the casting is briskly falling into place. The newest addition is Juliette Lewis, who seems uniquely qualified for this music-driven feature — she's a real-life rock star when she's not being a Hollywood actress. Hit the jump for the latest dirt on the movie.
[Update: THR reports that '80s icon Molly Ringwald has also joined the cast. Her role, like Lewis's, is being kept under wraps.
Aubrey Peeples (ABC's Nashville), Stefanie Scott (Disney Channel's A.N.T. Farm), Aurora Perrineau (ABC Family's Pretty Little Liars), and Hayley Kiyoko (Disney Channel's Lemonade Mouth), will play Jem, Kimber, Shana, and Aja, respectively. Ryan Guzman (Step Up: All In) also boarded last month, in the role of Rio, the Holograms' road manager and Jem's love interest.
Lewis' supporting role is being kept under wraps for now. But given her musical bona fides, it'd be a waste to have her playing anything but another musician (like one of the Misfits, perhaps?). Lewis fronted the band Juliette and the Licks until 2009, at which point she went solo.
On the film front, Lewis' recent projects include last year's August: Osage County, the Sundance drama Hellion, and the SXSW drama Kelly & Cal. She'll star opposite Ryan Phillippe in ABC's midseason crime drama Secrets & Lies, and has a role in Fox's M. Night Shyamalan series Wayward Pines.
Production on Jem and the Holograms is already underway in Los Angeles. Studio Universal has not yet set a release date.
Watch Lewis rock out below: