'Godzilla 2' In Development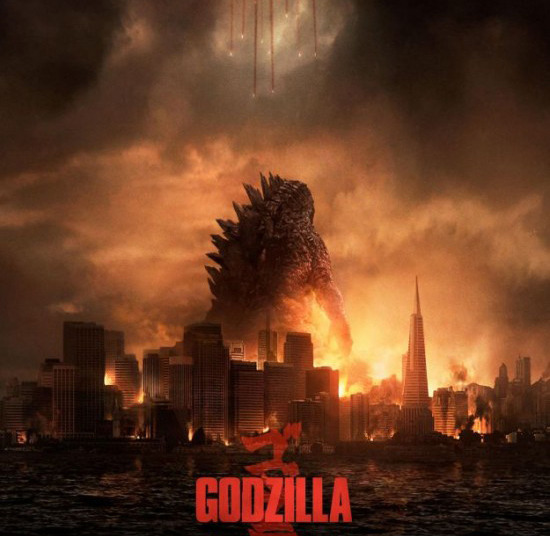 With Godzilla in theaters, Legendary and Warner Bros. have revealed discussions for a sequel. We don't know what the story will be (Mothra, perhaps?), and there is no confirmation that director Gareth Edwards will return, but given the performance of the first film, there's reason to guess that the job of directing Godzilla 2 is Edwards' to refuse. The fact of sequel development hardly comes as a surprise, but this is the first official nod acknowledging that something is in the works.
Deadline reports the basic sequel development. While Thomas Tull of Legendary had previously been unwilling to discuss the notion of a sequel, saying that the company wanted to wait for this first film's opening to make any plans, clearly there were some notions being thrown around. And with Godzilla taking in $103m internationally this weekend and $93n domestic, Legendary is ready to move forward with a sequel.
Despite the fact that Legendary recently made a new financing and distribution pact with Universal, the Godzilla sequel would be a Warner Bros. proposition.
Beyond that, we don't know much about a sequel plans. Statements from Edwards suggest that it would share the tone of this first film — so it's safe to expect that Godzilla 2 won't be more of an all-out explosion of CG. The restraint Edwards employed in this first film might not be to everyone's taste, especially on first exposure. But that's probably what we could expect to see in the second film as well. We'll see how the film continues to play, and the drop-off numbers for the film's second weekend could conceivably help sway development efforts in one direction or another.