'Coherence' Trailer: How Well Do You Know Your Friends?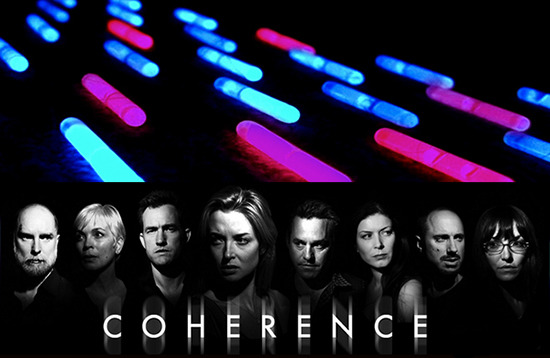 Some people liked the idea behind the low-key sci-fi film Coherence, but were pretty irritated with the first teaser trailer. The movie follows the events of a night in which an "astrological anomaly" affects life on Earth, and it looks very much like a film for fans of Primer. If you want to see more, this full Coherence trailer for the film might help. It still has a few too many pull quotes, but there's also a lot of actual meat here, too.
So those who didn't see Coherence at a festival can start to get some idea of just what the hell is going on as reality (or at least perception) bends for a group of friends.
Coherence is written and directed by James Ward Byrkit, and it stars Emily Baldoni, Maury Sterling, Nicholas Brendon, Elizabeth Gracen, Alex Manugian (who also conceived of the story), Lauren Maher, Hugo Armstrong and Lorene Scafaria.Coherence hits VOD and theaters on June 20. Trailer via Oscilloscope Labs.
On the night of an astrological anomaly, eight friends at a dinner party experience a troubling chain of reality bending events. Part cerebral sci-fi and part relationship drama, COHERENCE is a tightly focused, intimately shot film that quickly ratchets up with tension and mystery.