Star Wars Bits: 'Episode VII', Stephen Colbert, NASA, And 'Splinter Of The Mind's Eye'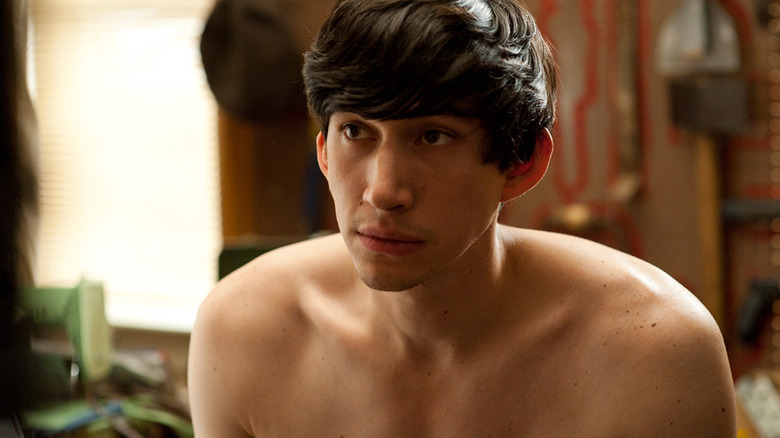 We don't need to tell you that this is a big, big week for Star Wars Episode VII news, starting with the cast announcement yesterday and ending with Star Wars Day on Sunday. After the jump:
How did J.J. Abrams manage to pull that cast together?
Episode VII won't keep Adam Driver from Girls
Stephen Colbert is not happy with that table read photo
Could Star Wars Episode VII cross the $2 billion mark?
Read all about the Star Wars sequel that never was
See new images from The Goldbergs' Star Wars episode
NASA delivers a special May 4 message with R2-D2's help
"I mean look at this photo. Everything is wrong!" he fumed. "Where's the creature design? Every single character is humanoid, with two arms and two legs. And those loveseats are clearly not canon." Watch his rant below.
Get More: Colbert Report Full Episodes,The Colbert Report on Facebook,Video Archive
Colbert aside, though, most fans have seemed pretty impressed with the talented cast Abrams has put together. Now details are coming out about how he managed to do it. Some of the dirt isn't too surprising. Actors auditioned with material not from the real script, and agents and publicists signed nondisclosure agreements.
More interesting are the revelations that Abrams had to lure stars like Adam Driver and John Boyega away from rival franchises like Superman and Terminator (which we already kind of knew), and the detail that Dev Patel was up for one of the parts not too long ago. Get more at THR.
While Star Wars Episode VII kept Adam Driver out of Warner Bros.' Batman vs. Superman movie, it won't prevent him from returning to HBO's Girls for Season 4. According to an HBO spokesperson, Driver "is still a part of this show."
Girls Season 4 has been shooting in New York for about two weeks, while Star Wars Episode VII begins shooting in London in May. Producers on both sides are reportedly working together to figure out the scheduling. We're guessing Driver is about to rack up a lot of sleep debt and frequent-flyer miles. [Buzzfeed]
Disney's passed the $1 billion global box office mark seven times already, with films like Frozen and The Avengers. But Star Wars Episode VII could be the first Disney release to hit $2 billion, joining Fox's Avatar and Paramount's Titanic. And according to industry analysts, the cast is a big part of it.
"The casting for this new film is perfect from a commercial standpoint," said BoxOffice.com's Phil Contrino. "Bringing back the original cast is brilliant, because it cements the link with the franchise's incredible legacy, and so is going without A-list actors in the new roles, because it keeps the focus on the brand."
Granted, it's a bit early for speculation. And not everyone is so optimistic; other analysts have put Episode VII's total gross in the $1.2 to $1.7 billion range. But should Episode VII fail to pass $2 billion, Disney can take comfort in the fact that it'll still bring in bucketloads in DVDs, books, toy sales, and more. [TheWrap]
A new Star Wars movie is considered a sure box-office bet these days, but that wasn't always the case. When George Lucas made the original Star Wars, there was no guarantee that it'd be a hit — so when he started looking ahead to the sequel, he planned out two potential plotlines just in case. One was The Empire Strikes Back. The other was a lower-budget alternative called Splinter of the Mind's Eye by Alan Dean Foster.
The latter was commissioned as a novel and eventually published, but was never considered part of the official Star Wars storyline. In other words, Foster was having his Star Wars book declared non-canon before it was cool. So how did Splinter of the Mind's Eye come to be, and what does Foster think about what happened next? Read all about it at Screen Crush.
Last week, we learned that ABC's The Goldbergs would be airing a special Star Wars-centric episode in honor of Star Wars Day. The plot has Adam and Erica waiting in line for the opening of Star Wars: Episode VI – Return of the Jedi. Check out a few images from the show below.
The episode, titled "A Wrestler Named Goldberg," will air May 6. [Channel Guide]
NASA is getting in on the Star Wars Day fun as well with a special message to fans, featuring International Space Station engineer Rick Mastracchio. Or at least, they're trying to, but the Empire keeps interfering. R2-D2 to the rescue!
The video ties in with Star Wars Day celebrations at the NASA visitor centers in Texas and Virginia. Hit VisitNASA.com for more details.