Amy Berg Making Hollywood Sex Abuse Documentary; Bryan Singer Allegations May Factor In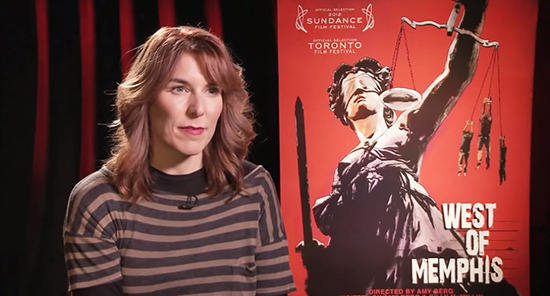 This week, a civil suit named director Bryan Singer as one of several defendants in allegations of sexual abuse that took place in 1999. Now details have emerged that the producers of a film about sex abuse in Hollywood have reached out to the plaintiff in that suit about participating in the film. Amy Berg, director of Catholic church sex abuse doc Deliver Us From Evil and the West Memphis Three movie West of Memphis, has been working on the Hollywood sex abuse film for two years, but details on the project are scarce.
The Daily Mail (via Variety) reports the work on the film. Berg confirmed the project but would not comment further. She has a lot of experience with the subject, and her film Deliver Us From Evil was nominated for an Oscar and was part of a cumulative effort to get the Catholic Church to face past and ongoing abuses.
A source tells the Daily Mail that Berg's team had reached out to Michael Egan, who filed the case against Singer. That source said "The film company said they were working on numerous children, now adults, now coming forward about this." Whether or not there has been any further contact between Egan and Berg is unclear, though the source says they did not follow up on the initial contact. The Daily Mail reports that Berg "seemed surprised" that Egan had gone public with his suit.
Egan's suit alleges several instances of sexual assault in the late '90s. Egan had previously filed a similar criminal suit in 2000 against some of the same defendants in the current civil suit. That suit is likely what led Berg to Egan. (Bryan Singer was not named in the 2000 filing.) Singer's attorney has called Egan's lawsuit "absurd and defamatory," and promises a counter-suit.