James Cameron AMA Highlights: Avatar 2, Battle Angel, True Lies 2, Aliens, Prometheus, Terminator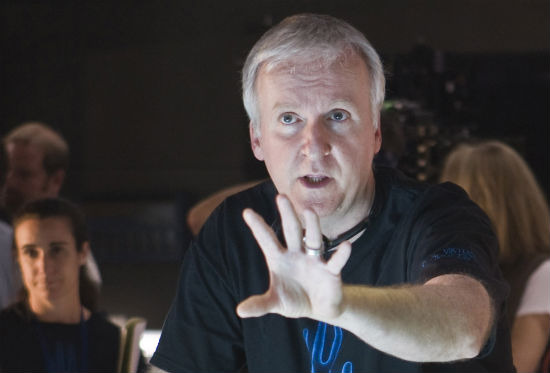 As popular as his movies are, James Cameron himself is slightly mysterious. Sure, he'll get out to promote his work, or use his celebrity status to speak about important issues. Those occasions just don't provide a great chance to meet the man himself.
Which is why when James Cameron took to Reddit to do an Ask Me Anything session, it was so incredibly fascinating. He talked about his family life, songs he sings in the shower, and his preference between dogs and cats. Below, however, you won't find any of that. Below we've complied the best of Cameron's film-related answers. There's some really great stuff.
Cameron offers an update on the status of the Avatar sequels and Battle Angel, discusses whether or not Arnold Schwarzenegger will appear, comments on the possibility of True Lies 2, offers his thoughts on Prometheus, Titanic criticisms, Oculus Rift, Avatar Land, why all movies should be in 3D, if he's excited for the new Terminator films, and explains why he loves Paul W.S. Anderson's Resident Evil. One Redditor even got him to change a line of dialogue in an Avatar sequel. Read all about the James Cameron AMA  below.
The full James Cameron AMA is here, and Cameron's answers alone are here. But below, we've pulled the best stuff with links to the context.
Avatar sequel updates, will Schwarzenegger be in the films, and does he feel pressure to deliver:
As of right now, [Arnold] and I have not discussed it, and I don't see a role as the scripts are coming together that would be appropriate for him, so I would say probably not.The second, third and fourth films all go into production simultaneously. They're essentially all in preproduction now, because we are designing creatures, settings, and characters that span all three films. And we should be finished with all three scripts within the next, I would say, six weeks.There's always pressure, whether it's a new film or whether it's a sequel, to entertain and amaze an audience. I've felt that pressure my entire career, so there's nothing new there. The biggest pressure I feel right now is cutting out things I love to get the film down to a length that is affordable. There hasn't been a problem finding new and wonderful things to include in the movie.
Will he ever make a True Lies 2:
We abandoned True Lies 2 after 9/11, because we didn't think a comedy about fundamentalist terrorists was so funny anymore. And then we never picked it up again.
Why did he choose to do more Avatar movies instead of Battle Angel:
My intention when I made Avatar was to do Battle Angel next. However, the positive feedback for Avatar and the support of the message of Avatar, encouraged me to do more of those films.For me, the success was a factor because I was encouraged by the fact that an environmental film, or a film about nature, could be successful. It's certainly not just about money. I'm considering success to mean the measure of the ability of the film to communicate. Every director wants their film to communicate. The biggest factor, however, is the drive to continue developing the world– more characters, more creatures with unfettered creativity.
Thoughts on the last Terminator movies and the upcoming reboot:
Well, I have to be objective, or as objective as possible about that. I'm not big fans of the films, I think that the big ideas of the first movies – I didn't make the second film until I had an idea as big as the first film, and it had to do with the moral complexity of the story, and asking the audience by the end of the film to cry for a Terminator. I don't think that the 3rd or 4th film lived up to that potential. Sarah Connor Chronicles I never really watched much of it, so I never gave it a chance I get to get hooked, like you have to with a TV series. I'm hopeful that the new films, which are being made right now as a reboot, but still involving Arnold, will be good. From what I've seen from afar, it looks like they will be quite good.
Did he ever try to do another Alien movie:
We never talked about Alien 3. I don't remember the timing exactly, but I might have been making the Abyss at that time, also for Fox. What came up was the idea of doing Alien 5, and at one point I pitched that I would write it and produce it, and Ridley would direct it, and we had lunch talking about this, and we were in violent agreement, then nothing happened. What happened was Fox went ahead with Aliens Vs Predator, and I said "I really don't recommend that, you'll ruin the franchise, it's like Universal doing Dracula versus the Werewolf," and then I lost interest in doing an Alien film. But Prometheus is seen as the A-level alien, as opposed to rather, the derivative. I don't think I have anything to offer on the Prometheus sequels, that's Ridley's, I think I'll stick to the Avatar universe.
Comments on Avatar Land: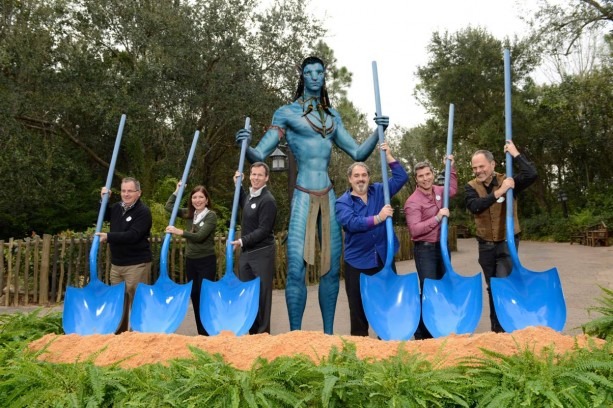 Well, Disney are doing a first-rate job designing it. It's going to be completely spectacular. It will be like being on Pandora. You will see real floating mountains. It's going to be a very magical experience just to be there and walk around. And the two rides will be absolute state of the art. But I don't how much they want to say about what those rides specifically will be, so I probably shouldn't say anymore than that. But from what I've seen so far, it will be amazing. I will be sad it's in Florida, because I won't be able to go a lot to it.
Favorite Guilty Pleasure Movie:
Oh, probably Resident Evil, the first one. I just like that film! You don't have to defend a guilty pleasure.
Favorite movie of this year:
This year, 2014, I haven't seen that much that inspired me yet. My favorite film of last year, hands down, was Gravity, and I was hoping it would win best picture, but certainly happy that my friend Alfonso Cuaron won best director. I did think that this new Captain America was an interesting film for its genre, in that it tackled this idea of digital surveillance and the kind of dark side of our hyperconnected society.
Are there projects he'd like to do but the tech doesn't exist yet:
I'd like to see sensor technology, image capture sensor technology, increase so that we could do some fun things like higher resolution, larger format, adding more XY camera movement on after the image has been taken, as part of the editorial process. There are some things I'd like to do that technology doesn't allow me to do right now but i think the technology will happen in a few years.
Where does would he like the film industry to go? 48 fps, 3D, IMAX, etc:
48 fps to me is not a format, it's a tool, like music it's good to use sparingly and in the right spot. I believe all movies should be made in 3D, forever, but the projection needs to be better, and brighter. I want people to see in the movie theaters what I am seeing in my perfectly calibrated screening room, and people aren't seeing that. Larger formats. I'd love to see screens get bigger. In terms of storytelling, I'd like to see Hollywood embrace the caliber of writing in feature films that we're currently seeing in the series on television – more emphasis on character, and less on explosions and pyrotechnics. And I'm talking the big tentpole movies, I think they're obnoxiously loud and fast....Not that I don't like loud fast scenes, I just don't like whole movies that are that way!
Is virtual reality or Oculus Rift the next innovation in filmmaking:
I personally would be very interested to find a way to incorporate VR and a narrative filmmaking experience. So a narrative directed experience that has individuated pathways where you have choices that you make in real-time, I think that would be a lot of fun. I think it would be very technically daunting and expensive, to do it as the same quality level as a typical feature, but it would be fun to experiment with. It sounds like a lot of fun. I don't think it would take over the feature film market though. I'm very familiar with VR, but I haven't seen the specific Oculus Rift device. I'm interested in it, I'm meant to see it sometime in the next month or so, but I've been familiar with VR since its inception. In fact, virtual reality is a way of describing the way we work on Avatar, we work in a virtual workspace all day long. We use a "virtual camera" which is how I create all the shots that are CG in the film, a window into a virtual reality that completely surrounds me.
On the next page, Cameron discusses Titanic, Aliens, Prometheus, Leonardo DiCaprio and the all important question, Star Wars or Harry Potter.
Neil DeGrasse Tyson Criticizing the Titanic Stars: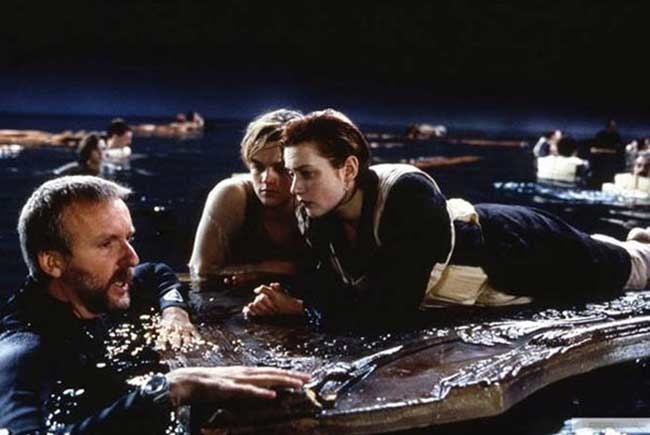 I wasn't particularly embarrassed because I think that's an unbelievably specific nitpick and if that caused him to not enjoy the film, he may need to reevaluate his priorities. That said, because I'm such a perfectionist, I challenged him to provide me with the correct star fields and incorporated them into the future rereleases of the film. So, if you watch the film now, the stars are correct.
Couldn't Jack have fit on the raft at the end of Titanic?
Mythbusters did an episode about this and proved that two people could have floated on the door in such a way that both could have survived, but it involved using both of their floatation vests rigged under the door in such a way that they wouldn't detach. What they neglected to incorporate was the amount of time that they would have had to spend submerged in 28 degree water to attach them that way. Also, Jack is a 19 year old guy processing a problem in real time, in water, at night, and already hypothermic, so that's a lot to ask of him.
Why do his characters always say "Go, go, go!"
Oh, it must just be the way I talk! In fact i just wrote a scene yesterday where a character says "Go Go Go!" The page is open on my computer right now.First of all, people do that in the military. The reason for it, especially over radio comm, is that people can inadvertently stop a transmission, so if something is really important, you say it three times. Which is why when I do my deep dives, I would always say "Release, release, release" so there was no doubt in case the communications got stepped on by another transmission or interference.I'm going to go change that scene now. Nobody wants to be predictable.
Favorite personal movie of his:
Well, I have 5 kids and I would never answer the question if someone asked me which one was my favorite. The same with my movies. Each film is a journey, you learn so much from it, and it's a reflection of a different period in your life, a different snapshot of who you were at this time. The one I'm working on is always my favorite. Right now it's Avatar 2, Avatar 3, and Avatar 4.
Biggest movie influence:
Well, I can point directly to the film that had the biggest early influence on me, 2001: A Space Odyssey. Even though it's not necessarily my favorite film right now, it has a very special place for me developmentally, because when I saw it, I went from someone who enjoyed watching movies to wanting to make movies myself. So I started to experiment with creating that imagery.
Does he see Aliens as a slasher film:
I think I was following in the footsteps of the first film ALIEN, which was the classic "10 little indians" model where you start out with X number of beloved characters, and have one that prevails. In ALIENS, three characters prevail at the end. So I would say ALIENS is more about family bonds, even though it's a pseudo-family in the film, and cooperation against an enemy....So it doesn't exactly follow the slasher model.
Thoughts on Prometheus:
Interesting. I thought it was an interesting film. I thought it was thought provoking and beautifully, visually mounted, but at the end of the day it didn't add up logically. But I enjoyed it, and I'm glad it was made. I liked it better than the previous two Alien sequels...And it was done in native 3D and I'm a big fan of Native 3D done by directors who embrace it as an art form, like Ridley, Scorsese, Ang Lee.
Does he still talk to Leonardo DiCaprio:
I think Leonardo, when I cast him in Titanic, he was well on his way. I think I helped him skip a rung or two on the ladder maybe, but he certainly would have gotten there on his own because he's one of the most talented actors of his generation. Do I still talk to him? Yes, occasionally. We're friendly but we're not close friends.
Star Wars or Harry Potter:
For me personally, Star Wars. It had a lot of meaning in my life. The way I view the world, even if I were starting them together, I would like Star Wars better because I like hard science fiction more than I like fantasy. Which is not to say I don't enjoy watching Harry Potter.
On criticism of green screen acting:
Well, different actors have a different tolerance for green screen work. usually theater trained actors have the confidence to work alone, or work in the absence of props and scenery and so on, because they are used to sort of black box theater and/or one person shows, and they know that part of an actor's power and the magic is their ability to create when nothing's there. Other actors simply just don't like it. So it's always good, if you're making a green screen heavy film, to talk to the actors before you cast them about that issue. Because you don't want to have to be buying someone's talent, certainly actors are well-paid, but you also want them to want to be doing that.
Best directing advice he's ever gotten:
As a film director, the best advice I ever got was from Roger Corman. He said "film directing is hard work, sit down as much as possible." The funny thing is, I never followed it! I always come in on first day of production, and there's a producer chair with my name on it, and I say "take it away! It won't be used."
Most memorable on set moment:
I think that there was a moment of magic– pure magic–, of coming together with the lens, when we shot the kiss at the bow of the ship during Titanic. The way the sun set, we were all inspired to run to get the shot and we had seconds to do it. There was no rehearsal, we didn't have time, but the actors did beautifully. We did two takes, one that was out of focus and one that was half out of focus, and the one that was used was the one that was half out of focus. And it was beautiful.
On the last page, Cameron discusses nightmares, Entourage, his love of filmmaking and which of his characters would win in a fight.
Does he ever dream of Terminators anymore: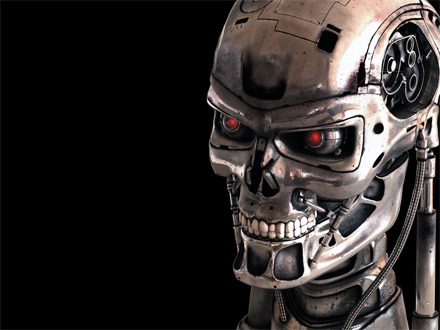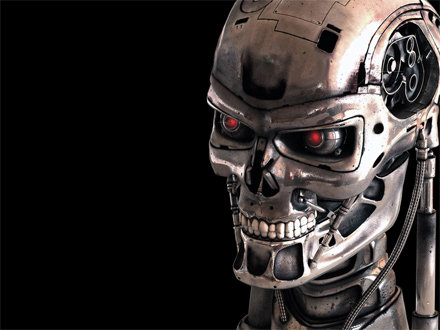 No, I've never had nightmares about Terminators after I made the film. I had nightmares that inspired the film. But I always feel that making the film is the catharsis that stops the nightmares, if you will...For example, I used to always have nightmares about giant waves, tsunamis essentially. And when I made the Abyss, which had a giant wave scene in it, those stopped...Filmmaking is therapy.
What does he like the most about filmmaking:
I personally love the close work with the actors when we're trying to break a scene, when we're trying to figure out the heart of a scene. I may have written it a year earlier, but the real creative work is that day, when you're going to shoot that scene. I love that we find that magic that was not obvious on the page.
Entourage memories:
Haha! Entourage, for me, consisted of half a day's work, during which they filmed segments for five different episodes. So it looked like I was on that show a lot more than I was. It might have been a full day's work, come to think of it.
Would our first alien contact be more like Aliens or The Abyss:
I believe that human history and the history of evolution on this planet indicates that our first contact with alien species might not be as benign as Steven [Spielberg] thinks. The history on our planet is whenever a superior technology society encounters a society with lesser technology, the superior technology supplants the lesser society. There has never been an exception. So if the aliens come to us, it probably won't go well for us. A thousand years from now, if we're the ones going to where the aliens are (like the story told in Avatar) it won't go so well for the aliens.
Who wins? T-800, Alien queen or Na'vi:
Is the T-800 armed or not armed?An Armed T-800 with a plasma rifle will clean house, all it has to do is shoot the Alien Queen, and have it bleed on the Na'vi. I would think that all three of them unarmed. Queen beats Na'vi. Queen beats T-800, because the T-800 would tear the arm off a queen, which would dissolve the mantel and shut down the cyborg.Now a Na'vi riding a leonopteryx, or a Na'vi riding a thanataur, that would be a different story.