'Amazing Spider-Man 2' International And Sweded Trailers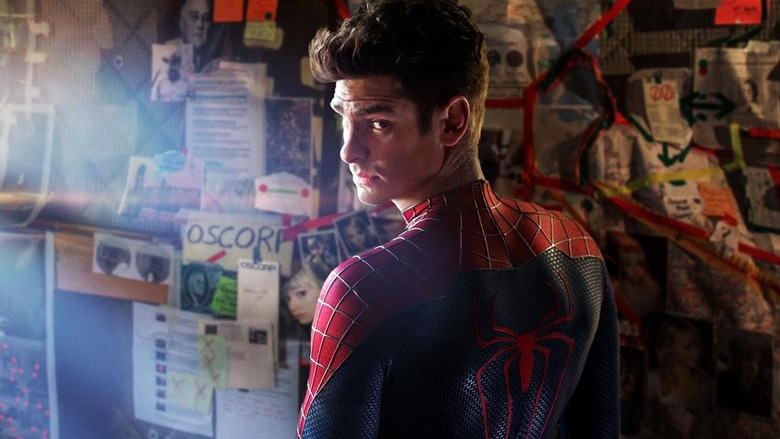 As Spidey prepares to swing back into theaters, two more trailers have dropped for The Amazing Spider-Man 2. One, the new international trailer, seems to contain a few new bits and pieces. But for my money, the more charming one is the one with no footage from the film, new or otherwise, at all. It's the sweded trailer, and it's short and sweet.Watch both trailers, and check out a new poster, after the jump.
Meanwhile, this sweded trailer from CineFix is far less revealing but every bit as entertaining. If you're curious to see either the making-of or a side-by-side comparison, click on over to YouTube.
Finally, here's the poster, which kind of straddles the line between the official international trailer and the unofficial sweded one. It's not as rough around the edges as the latter, but it's not as slick as the former. Sony unveiled it on Facebook.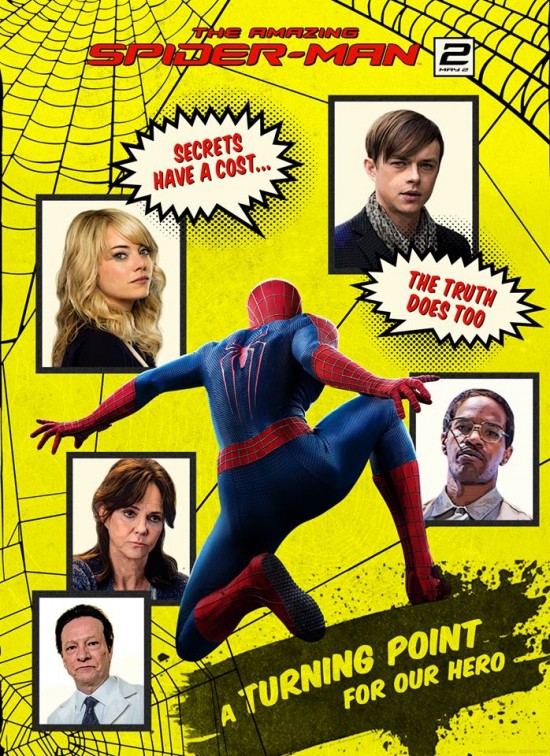 The Amazing Spider-Man 2 opens April 16 in the U.K. and May 2 in the U.S. Marc Webb directed, and Andrew Garfield, Emma Stone, Jamie Foxx, and Dane DeHaan star.
We've always known that Spider-Man's most important battle has been within himself: the struggle between the ordinary obligations of Peter Parker and the extraordinary responsibilities of Spider-Man. But in The Amazing Spider-Man 2, Peter Parker finds that a greater conflict lies ahead.
It's great to be Spider-Man (Andrew Garfield). For Peter Parker, there's no feeling quite like swinging between skyscrapers, embracing being the hero, and spending time with Gwen (Emma Stone). But being Spider-Man comes at a price: only Spider-Man can protect his fellow New Yorkers from the formidable villains that threaten the city. With the emergence of Electro (Jamie Foxx), Peter must confront a foe far more powerful than he. And as his old friend, Harry Osborn (Dane DeHaan), returns, Peter comes to realize that all of his enemies have one thing in common: OsCorp.