'Ant-Man' Finds A Villain In Marvel One-Shot Actor Matt Gerald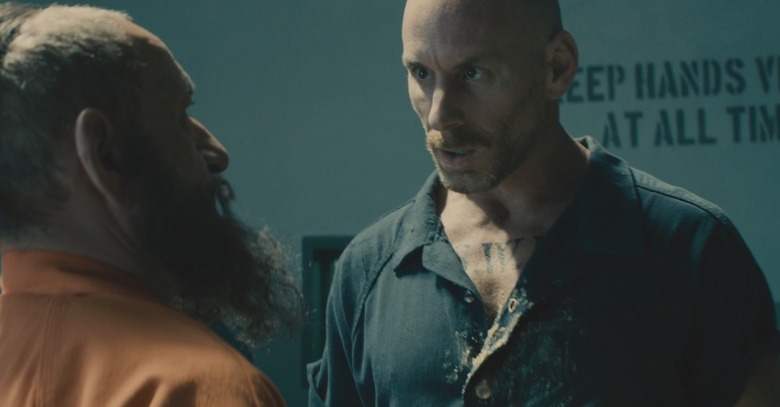 The cast of Edgar Wright's Ant-Man comes from all over the world of film and television. But to find the latest addition, Marvel didn't even have to look outside the existing Marvel Cinematic Universe.
Matt Gerald, who appeared as White Power Dave in the Marvel One-Shot All Hail the King, has reportedly boarded Ant-Man in a villainous role. Gerald joins a colorful cast that also includes Paul Rudd, Michael Douglas, Michael Peña, Evangeline Lilly, Patrick Wilson, and Corey Stoll. More details after the jump.
Gerald's specialty seems to be tough guys — military men and the like — so make of that what you will. Aside from his brush with the Mandarin, Gerald's resume also includes Terminator 3: Rise of the Machines, Avatar, G.I. Joe: Retaliation, and Escape Plan. He has also guest-starred on TV series such as Intelligence, Castle, Hawaii Five-0, and Dexter. Gerald will next be seen in the supernatural thriller Solace, with Colin Farrell and Anthony Hopkins.
Wright wrote the Ant-Man script with Joe Cornish (Attack the Block). The film will center around Scott Lang (Rudd), who steals the Ant-Man technology from Dr. Hank Pym (Douglas). There's been speculation that Lilly could be playing Janet van Dyne a.k.a. the Wasp and Wilson could be playing industrialist Darren Cross, but again, nothing's been confirmed.
Ant-Man begins shooting this May in Atlanta. The movie opens July 17, 2015, kicking off Phase Three of the larger Marvel Cinematic Universe timeline.
Watch Gerald as White Power Dave in All Hail the King below.