'Transformers 5' Tentatively Scheduled For 2017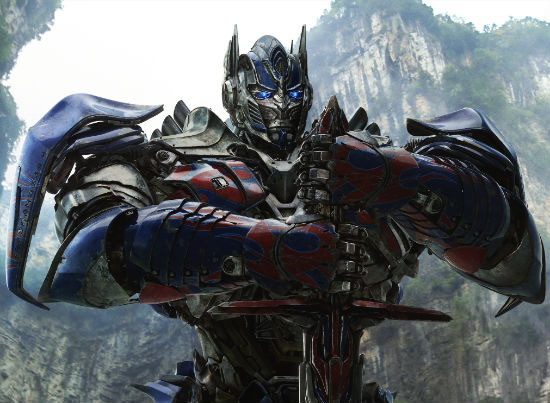 Leaked licensing materials suggest Paramount and Hasbro are already planning a fifth Transformers movie.
While nothing is official, it makes perfect sense. Three years have passed between 2011's Transformers: Dark of the Moon and this year's Transformers: Age of Extinction. Reviews on the former were pretty brutal, as they have been for most of the films in the franchise, but that hasn't stopped audiences from showing up. Each film in the series has grossed more than the previous one with the "least" successful of the series, the 2007 original, grossing over $700 million worldwide (Dark of the Moon crossed $1 billion). Which is to say, there's little chance the June 27 release of the fourth film won't be a massive hit and a sequel won't follow.
Now, it seems Transformers 5 is tentatively scheduled for 2017.
Transformers World 2005 uncovered a hoard of marketing materials on the website of Australian licensee Vilsco Textiles. On there? Tons of concept art of the characters, new toys, and probably some other materials it's illegal to reprint so we won't. Here's what we're really interested in.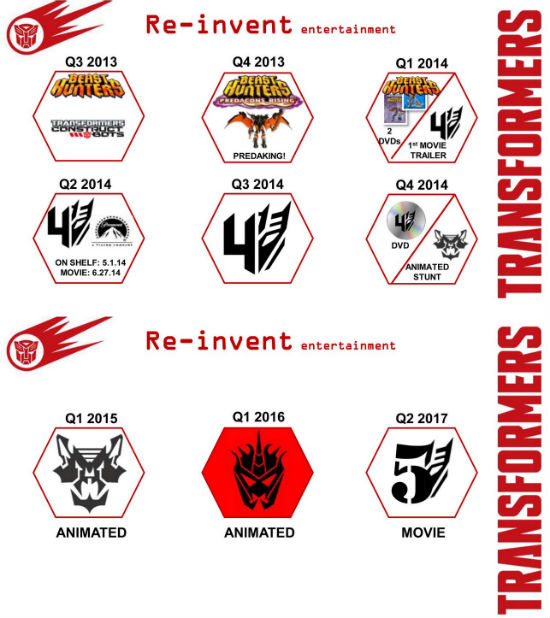 Notice that last piece of the schedule: A Transformers 5 scheduled for Second Quarter 2017. If that holds, it would give ample time for Paramount and Hasbro to figure out who will write, and direct, the continuing franchise.
Now is this a surprise? Not at all. Like I said above, Transformers: Age of Extinction will almost certainly be one of, if not the, biggest movies of the year. Plus, the whole point of this film was to sort of reboot the franchise with new human characters. No one really thought this was going to be one and done.
The question really is, does Vilsco know something we don't or are they just giving a rough estimate based on the previous schedule of the franchise? It's probably a little bit of both. Someone with influence somewhere has definitely talked about Transformers 5. Nothing is set in stone though, and 2017 would be right on schedule with the rest of the franchise.
For now though, tentatively look at April, May or June of 2017 for Transformers 5. The fourth film, Transformers: Age of Extinction, opens June 27.