'Shaun The Sheep' Teaser: Shaun Gets His Own Movie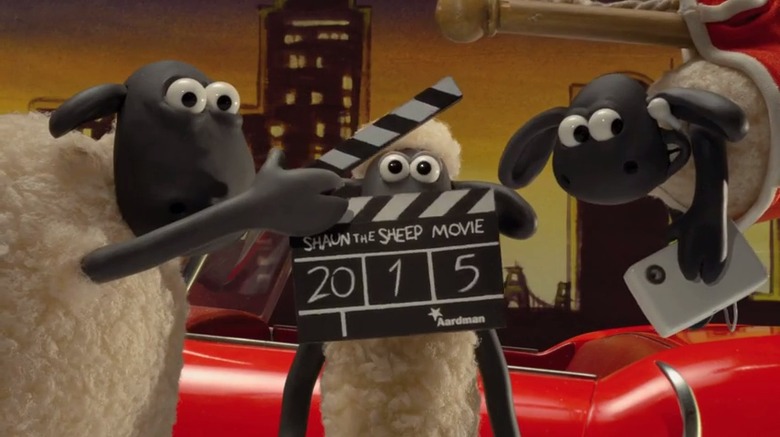 First introduced in the 1995 Wallace & Gromit short film A Close Shave, Shaun the Sheep is finally getting his very own feature. Aardman Animation has just released the first Shaun the Sheep teaser, and it's full of exactly the kind of clever yet kid-friendly humor the studio has become known for. Watch it after the jump.
Since his debut in the Oscar-winning short film, Shaun the Sheep has become a franchise star in his own right. He has his very own TV series, a spinoff of said series (titled Timmy Time), and a series of video games. However, the upcoming Shaun the Sheep film will be his first full-length theatrical release.
In the film, Shaun gets up to some mischief and inadvertently causes the Farmer to be taken away. In order to set things right, Shaun, Bitzer the sheepdog, and the rest of the flock head into the big city for an epic rescue mission.
But you wouldn't know any of that by watching the teaser, which reveals absolutely nothing about the plot. Instead, it's all about the making of the movie, with Bitzer serving as director and the sheep scrambling to hide their project from the Farmer.
Okay, so that's not how Shaun the Sheep was really made — the real story involves stop-motion animation and a team of very talented human artists — but it's cuter if you imagine a dog running the show, isn't it?
Shaun the Sheep opens March 20, 2015 in its native U.K., and will likely hit U.S. theaters sometime around then too.