Doug Liman To Direct 'Splinter Cell' Movie Starring Tom Hardy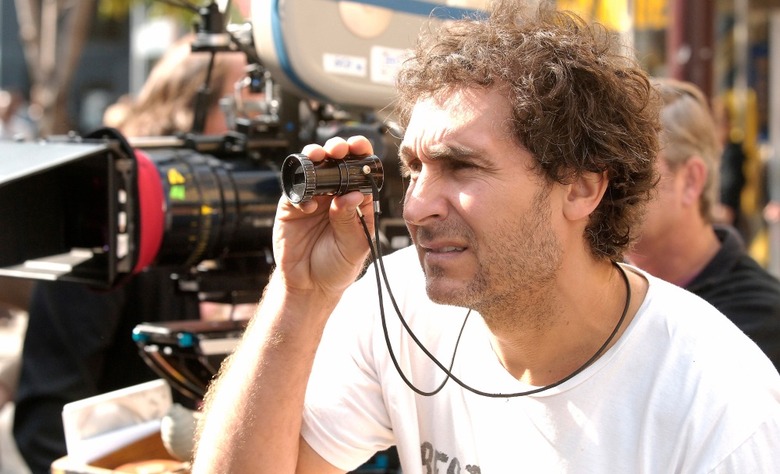 The Splinter Cell movie just took a big step forward. Director Doug Liman is in final talks to helm the popular Tom Clancy video game adaptation, which will star Tom Hardy as a highly trained secret agent on the hunt for terrorists. The hope is to start filming this summer for a 2015 release. 
The Hollywood Reporter broke the news of Liman potentially directing the Splinter Cell movie. The director is no stranger to the spy genre, having kicked off the Bourne franchise with The Bourne Identity, helming Mr. and Mrs. Smith, and next he'll release the sci-fi action film Edge of Tomorrow.Eric Singer (The International, American Hustle) wrote the screenplay, which will co-produced by the game company Ubisoft and New Regency.Splinter Cell has spawned seven games, as well as a slew of novels. Most of the games focus on covert operative Sam Fisher, a highly trained member of a fictional American National Security Agency group called "Third Echelon." He's regularly send all over the world to take down high ranking dictators or stop deadly global events. That's the role Hardy will play.
New Regency obviously sees Splinter Cell has a potential franchise and, with Liman and Hardy now attached, it could end up being the first of three Clancy-endorsed games (the other two being Rainbox Six and Ghost Recon) to hit the big screen.
Another Ubisoft game turned film, Assassin's Creed, is also on scheduled for a 2015 release date with Daniel Espinosa directing Michael Fassbender starring. We haven't heard much about that movie in a while though and the team of Liman and Hardy instantly makes the Splinter Cell movie the higher profile one. Hardy as an action star is a no-brainer but Liman has always exhibited a unique balance of humanity and action, one you don't think about in video game adaptations. It's a very positive move for the project.
Do you think Liman is the right man to direct the Splinter Cell movie?