'The Signal' Trailer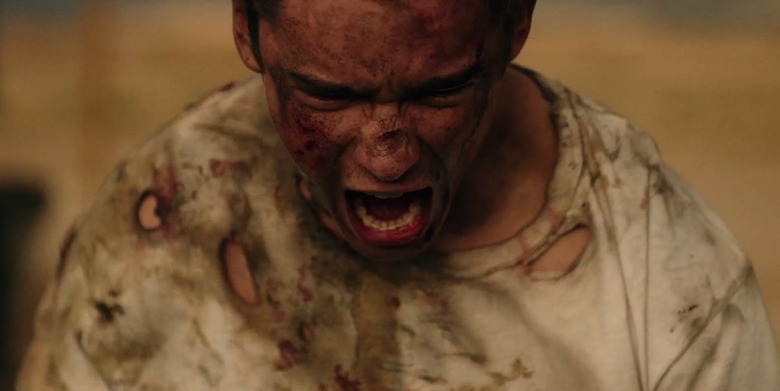 It's not unusual for a Sundance movie to take a year or more to hit theaters, but we're always pleased when the process doesn't take quite so long. Especially when the film in question is as buzzed about as this one.
In advance of the movie's June theatrical release, Sundance has released the first The Signal trailer. It's an odd, riveting watch. Brenton Thwaites plays a college kid who's apparently being interrogated by Laurence Fishburne about his contact with alien life, or something like that. It's tough to say because the promo purposely keeps the premise mysterious. Watch it after the jump.
After watching that entire two-minute The Signal trailer, I have no idea what the movie is actually about. The poster and viral teaser released yesterday don't help much either. If anything, they make the The Signal look even more enigmatic. Which isn't a complaint, by the way — this looks like the kind of film that benefits from being shrouded in mystery.
The synopsis is a bit more revealing, but not by much.
Three college students on a road trip across the Southwest experience a detour; the tracking of a computer genius who has already hacked into MIT and exposed security faults. The trio find themselves drawn to an eerily isolated area when suddenly, everything goes dark. When one of the students, Nic, regains consciousness, he is in a waking nightmare... The Signal stars Brenton Thwaites, Olivia Cooke, Beau Knapp and Laurence Fishburne and is directed by William Eubank.
The Signal earned some solid buzz at Sundance this year. Peter called it "the kind of science fiction movie that I love — intense, mysterious, original and extremely ambitious" and declared William Eubank as "a writer/filmmaker that we need to watch."
Focus Features has The Signal set for release on June 13.