'Maleficent' Posters Play Up Angelina Jolie's Piercing Gaze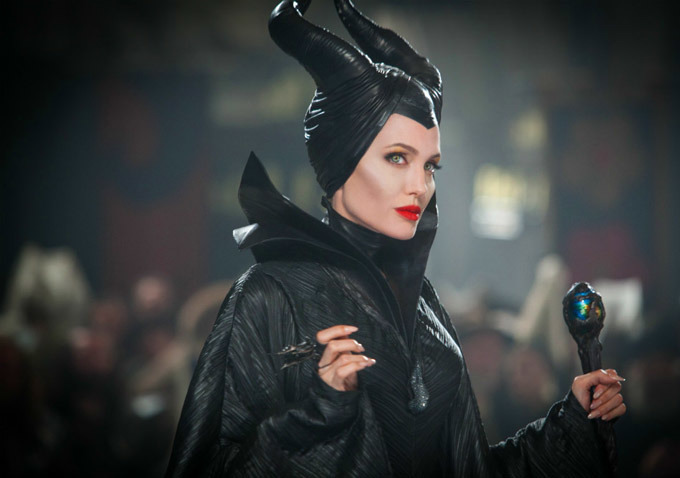 With about two and a half months to go until the release, Disney has released two more Maleficent posters — one for the U.S. and one for the overseas market. Both feature Angelina Jolie's fairy tale villainess and her piercing gaze, but only one takes pains to point out that this is also a Sleeping Beauty movie. Compare and contrast the two after the jump.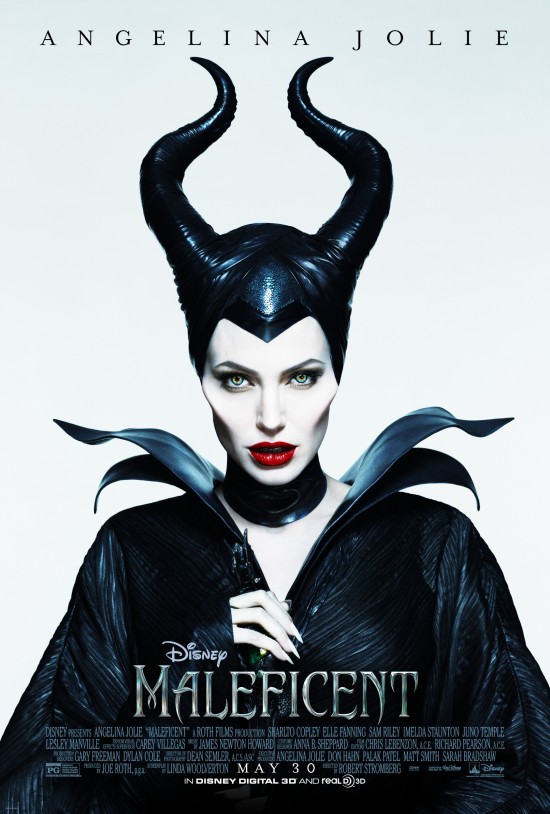 Jolie has such a striking face that the poster can't help but be arresting, even though there's not much else to it. Oddly enough, her appearance here brings to mind another famous fairy tale character — Snow White. She's got the skin as white as snow, the lips as red as blood, and the... well, I guess that's not really her hair, but her headpiece is definitely as black as ebony. Overall, the poster seems fine, if a bit plain.
However, it looks positively lazy once you put it up against the U.K. poster (via First Showing).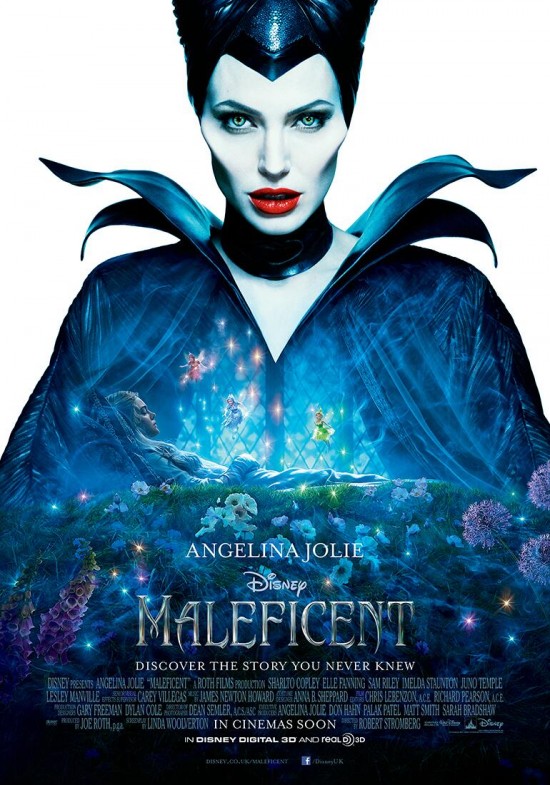 This one is much more elaborate, and probably a better representation of director Robert Stromberg's fanciful visual style. It also does a much better job of driving home the fact that Maleficent is a spin on Sleeping Beauty. On the other hand, the new visuals come at the expense of Maleficent's iconic horns. Which do you prefer?
Maleficent opens May 30. Elle Fanning, Sharlto Copley, Miranda Richardson, and Brenton Thwaites also star.
"Maleficent" explores the untold story of Disney's most iconic villain from the classic "Sleeping Beauty" and the elements of her betrayal that ultimately turn her pure heart to stone. Driven by revenge and a fierce desire to protect the moors over which she presides, Maleficent cruelly places an irrevocable curse upon the human king's newborn infant Aurora. As the child grows, Aurora is caught in the middle of the seething conflict between the forest kingdom she has grown to love and the human kingdom that holds her legacy. Maleficent realizes that Aurora may hold the key to peace in the land and is forced to take drastic actions that will change both worlds forever.