WTF: Someone Is Crowdfunding A Kevin Smith Biopic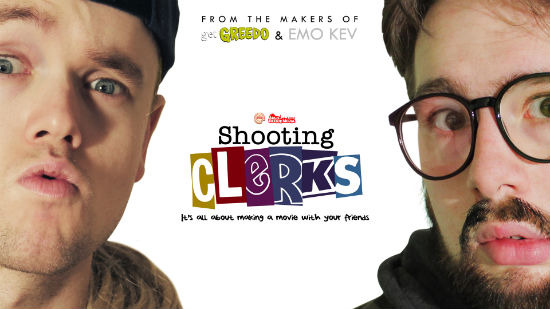 Since the release of his first film Clerks, Kevin Smith has cultivated a group of incredibly loyal, vocal fans. It makes sense, considering Smith's story: that of the everyman going after the American dream; it's a rags-to-riches story fueled with big risks, pop culture references and dick jokes. This is a man we could all relate to and be happy for.
That fandom just took a whole new leap, though, as Christopher Downie and Brett Murray have begun to crowdsource a film on IndieGoGo called Shooting Clerks. It'll be a biopic of Smith and the struggles he encountered making his first film. This is no unauthorized effort, however. Smith fully endorses the project and will even cameo. (If it gets made, of course.) This is crazy, awesome, weird, meta stuff. Check it out below.
The full link to the Shooting Clerks IndieGoGo is at this link. But here's Smith's endorsement.
And here's the full video pitch.
While the idea of a Kevin Smith biopic might sound crazy on paper, it's really pretty smart. Smith was just a normal New Jersey nerd who risked everything to make a $27,000 movie on his own. That movie, Clerks, became a hit and shot the director into the public eye. He went on to make genre classics like Chasing Amy, Dogma and even produce an Oscar-winning film in Good Will Hunting. That's just the start of Smith's story, which is a unique, interesting take on a tried and true arc.
Produced by Felix Kay, the IndieGoGo page has a ton more info on the film, including the rewards, the full cast and more. It's crazy, but it's the kind of crazy that might just work.