Three New 'Guardians Of The Galaxy' Images Tease Tuesday's Trailer Release [UPDATED WITH HI-RES]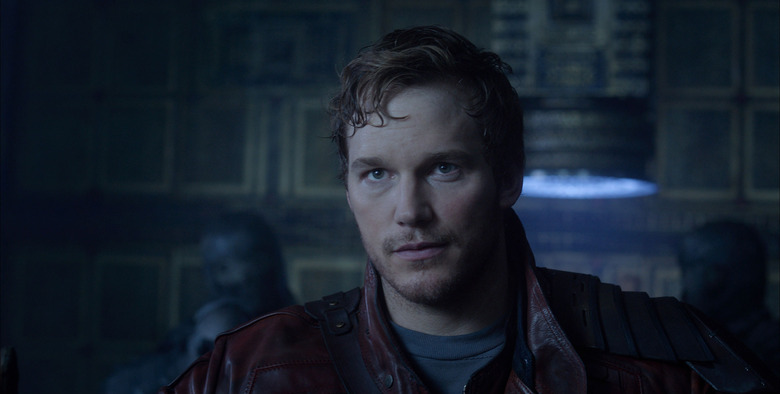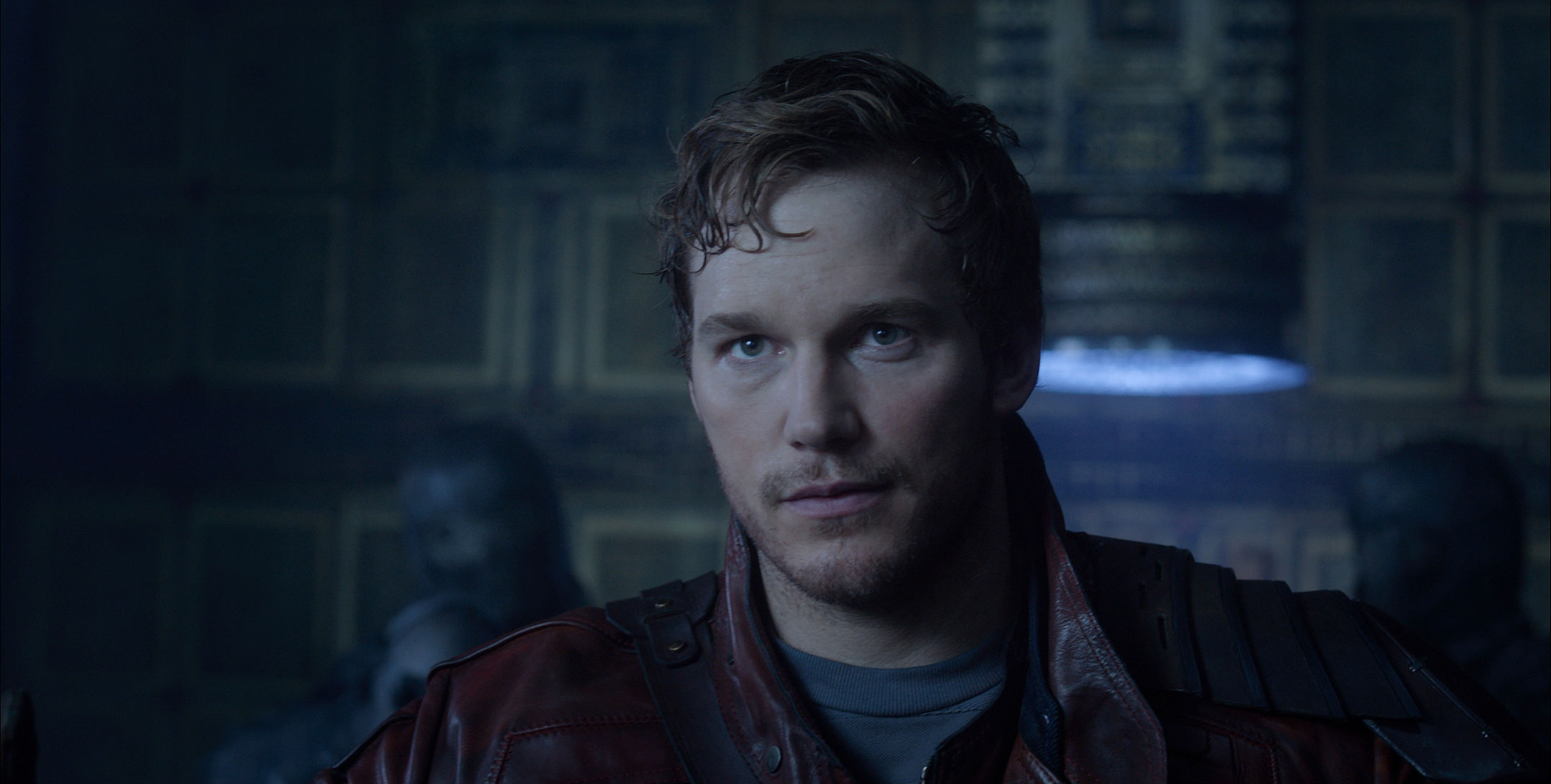 Set your DVRs. Chris Pratt will be on Jimmy Kimmel Live Tuesday to debut the first trailer for James Gunn's Guardians of the Galaxy. To get people ready, three new images from the film have been released, including a full look at the team and Star-Lord's ship, the Milano. Check them out below [UPDATE - Now in high resolution], and read a brief description of the plot.
These images come from USA Today. Click each to see the bigger versions.
The USA Today article has a few other tidbits too, most interestingly this paragraph talking about the plot:
[The Guardians'] stories converge in the space prison Kyln. After the characters break out, they venture to Knowhere (the severed head of a celestial being that serves as a hangout for aliens) and visit the weird menagerie of the Collector (Benicio Del Toro). They also have to avoid two villains, Ronan (Lee Pace) and Nebula (Karen Gillan), who are in hot pursuit of Quill's orb, which has the power to destroy the galaxy.
Guardians of the Galaxy hits theaters August 1. Check back tomorrow for the trailer.