David Yates' 3D 'Tarzan' Set For July 2016 Release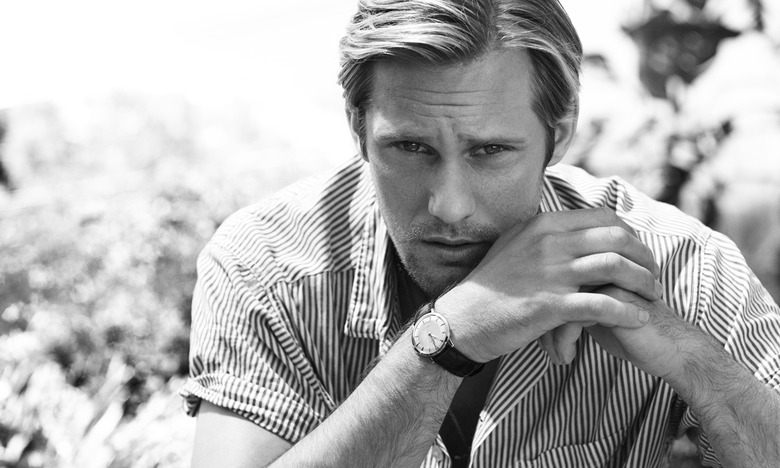 The director of the final four Harry Potter films has finally locked and loaded his follow up. David Yates has been prepping a big screen, big budget, 3D version of Tarzan at Warner Bros. for so long, the company once came close to canceling it. That all went away Tuesday as he finally signed his cast and got his release date. That date is July 1, 2016 and, as previously reported, True Blood's Alexander Skarsgård will play the lead, Wolf of Wall Street's Margot Robbie is Jane, Oscar-winner Christoph Waltz is the bad guy and Samuel L. Jackson is a friend of the hero. 
The Wrap was among the outlets to report these final details. Here's a quote from the film's legendary producer, Jerry Weintraub:
I am so pleased to be reuniting with the team at Warner Bros. on this thrilling project.  David Yates and I are going to be using the best of today's technology in creating this new adventure, and we can't wait to get started.
Details about the actual plot of the film, which is based on the Edgar Rice Burroughs novels, are scarce because so many different screenwriters have had a hand in the development. Every report offers a few morsels of potential new info, but much may have changed. (No official screenwriter is listed in the official press release.)
The July 2016 release date currently positions Tarzan against Sony's Angry Birds and Fox's Independence Day 2. It's also a week before a second untitled 2016 Marvel film. That's already turning into a very competitive month, so Warner Bros. slotting this film in that window is a huge vote of confidence.
Are you glad this film is finally happening?