Judy Davis Quits '24: Live Another Day'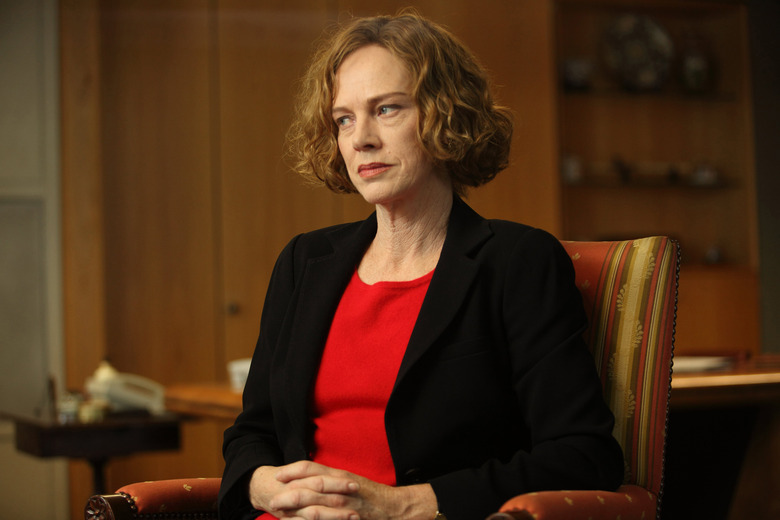 Fox's event miniseries 24: Live Another Day has amassed quite an intriguing mix of old and new characters. There are Kiefer Sutherland, Mary Lynn Rajskub, Kim Raver, and William Devane, all reprising their roles from the original drama series, plus franchise newcomers Yvonne Strahovski, Stephen Fry, and John Boyega. But one that's fallen off that list, unfortunately, is Judy Davis.
Although the Aussie actress signed on back in December, she has now dropped out of the production and her role is being recast. Find out why, and get more details on her character, after the jump.
However, Deadline reports that Davis has now been forced to quit for personal reasons. Their sources indicate that she is dealing with family matters which prevent her from leaving her native Australia to shoot in London. Producers are scrambling to find a replacement so that Davis' exit will not delay the production.
It's a disappointing development. Davis seemed like a fun choice for the role, and as Russ noted back in his initial casting report, a memorable turn in 24: Live Another Day could have led to her booking other high-profile roles. Hopefully her problems don't keep her from her other upcoming jobs, which include the revenge dramedy The Dressmaker with Kate Winslet.
24: Live Another Day picks up four years after the series finale, with Jack now a fugitive wanted by the CIA. He resurfaces in London to try and stop a terrorist attack, because that's what he does. Giles Matthey, Gbenga Akinnagbe, Benjamin Bratt, Tate Donovan, and Michael Wincott also star. The series will premiere May 5 on Fox.