This Week In Trailers: 8 Minutes Idle, Child's Pose, Black Out, Goldfrapp: Tales Of Us, Manny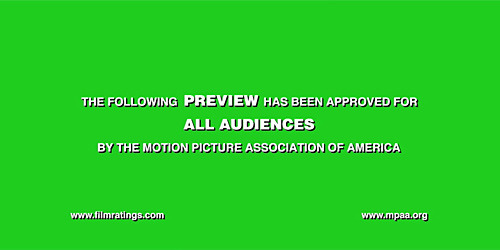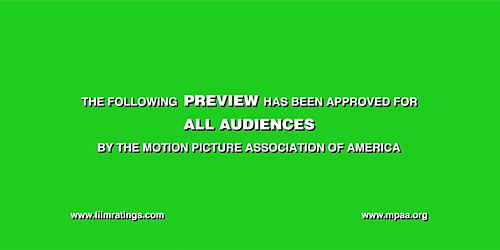 Trailers are an under-appreciated art form insofar that many times they're seen as vehicles for showing footage, explaining films away, or showing their hand about what moviegoers can expect. Foreign, domestic, independent, big budget: What better way to hone your skills as a thoughtful moviegoer than by deconstructing these little pieces of advertising? This week we consume copious amounts of Goldfrapp, commit murder and have mom clean up the mess, forget where we left the narcotics, go call center crazy, and take on the world's greatest boxer. Black Out Trailer
That is not deja vu you're experiencing, this is a repeat.
Over two years ago I showcased this trailer in its native tongue. Amazingly, or un-amazingly, depending on your thoughts on how slow movies make their way around the world when they're not speaking American, this movie finally has landed on our shores for our consumption. Watching the trailer again only makes me marvel at how director Arne Toonen has filtered the crime and color palate stylings of Snatch and the obnoxiousness of Dude, Where's My Car? into a trailer that delights as much as it does. Even more than a couple of years removed from having seen it, the same excitement in me to want to see it pops up again. It's a kinetic action film that looks heavy on the style, little on the substance, but just a delight to consume, like shotgunning a pack of Pixy Stix.
8 Minutes Idle Trailer
It's not lipstick on a pig.
Ok, it may be close to lipstick on a pig but I think there's something whimsical about this. Coming at us from the director of the short I'm sure we've all seen, The Chihuahua Messiah, Mark Simon Hewis, this is a whimsical look at the various ways that those who have soul crushing experience at a job we don't necessarily enjoy can get through it. Usually it's through heavy and frequent intoxication but at times it means that you found someone you can identify with and that person is a pretty young lass. Yes, it doesn't look to be breaking any new ground but knowing this was a little film that almost didn't get out there because of some bad luck. It's cute, quirky and has a little bit of charm that won me over.
Manny Trailer
It's intriguing.
What else is there to say about a man who is one of the world's best boxers, save for an HBO Sports special or puff piece on the man, judging by the level of interest surrounding a sensation like him. To see a full fledged documentary from co-directors Leon Gast and Ryan Moore, Gast getting award-winning attention for his 2010 documentary, Smash His Camera, left we wondering what could be so interesting about a guy who can punch well? In comes the dreamy and dulcet tones of Liam Neeson and the kind of brutal face punching that anyone with sensation in their nose would reel from and you've got yourself a winner. My attention was held for the entire 2:26 running time and it's because we don't plant our feet too long in any one place. Hearing from Marky Mark about this guy you can't help but give up trying to understand why you won't see this and give in to the feeling that you should.
Goldfrapp: Tales of Us Trailer
I've got no dog in this hunt.
After I saw Lana Del Rey's Tropico I am going to say that the long form music video genre for me isn't dead. There's still some life in this realm and there's room for anyone who wants to put out something that's visually interesting and narratively coherent. With Goldfrapp we have something that seems to lean heavily on the former without really giving us anything of the latter. No matter, though, as this is really a pull to the fans of the brand and a one-night-only hook isn't a bad way to generate some buzz for something that will literally come and go within a day. Of course, there will be the eventual secondary market but, for our purposes, this trailer is drenched with the kind of overwrought and hysterical images that only a music video would be able to get away with showing. It might only be a half and hour long but debut director Lisa Gunning, who's really only real notable credit is being the editor for Seven Psychopaths, certainly has the musical ammunition to create something great and I'm interested in seeing whether she can do anything with it.
Child's Pose Trailer
I don't know about your mom but this one certainly deserves a high five.
Going above and beyond for her son to cover up a grizzly accident, you can plainly see where it has some true award winning moments and made it a standout, and winner, at the Berlin Film Festival for director Peter Netzer. When it comes to thrillers you would assume it would be the domain for young men and women but this trailer completely disarms you of this notion and has you believing that this woman, this mother, is capable of so many dark and heinous things that, ostensibly, are done out of love for her son. It's dark and dreary but the cello that plays in the background and the convincing pull-quotes is so entrancing in how it dances from moment to moment so effortlessly. We enter this world, we become holders of the secrets that she is keeping, and we become almost complicit in the crime that's being committed because of how close we feel to the moment. Such a well crafted trailer that transcends its language barrier.
Nota bene: If you have any suggestions of trailers to possibly be included in this column, even have a trailer of your own to pitch, please let me know by sending me a note at Christopher_Stipp@yahoo.com or look me up via Twitter at @Stipp
In case you missed them, here are the other trailers we covered at /Film this week: