'Transformers: Age Of Extinction' Super Bowl Spot: Optimus Rides Grimlock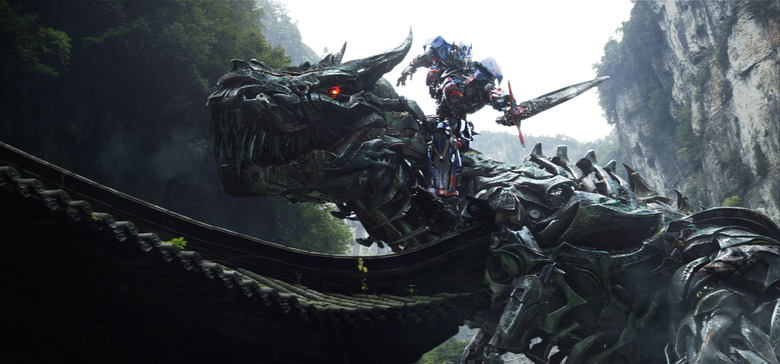 Here's the first footage from Michael Bay's fourth Transformers movie. This one, subtitled Age of Extinction, features a new lead cast, and quite a few new robots. Much of what's in this trailer — like Grimlock, above — has been the subject of rumor and speculation, but with this first trailer they're starting to open up the mystery box.
Transformers: Age of Extinction stars Mark Wahlberg, Jack Reynor, Nicola Peltz, Stanley Tucci, Kelsey Grammer, Sophia Myles, Li Bingbing and T.J. Miller. It opens on June 27.