First Look: Christian Turns His Back In 'Fifty Shades Of Grey' Poster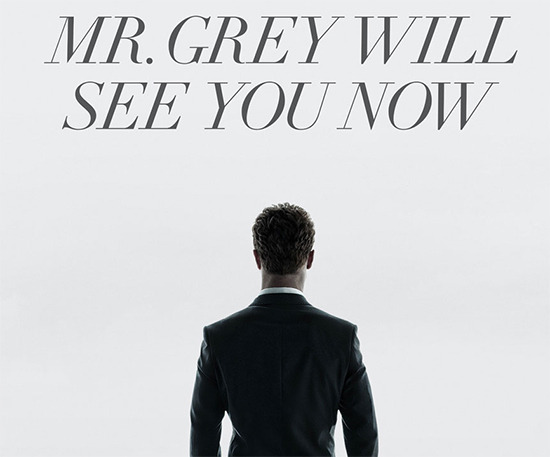 That's a glimpse, above, at the first official look at Christian Grey in the film adaptation of the novel Fifty Shades of Grey. The movie is now under way with Sam Taylor-Johnson directing Dakota Johnson and Jamie Dornan as Anastasia Steele and Christian Grey, respectively. Film Music Reporter recently reported that Danny Elfman will do the score, which could add a tone of odd pleasure (ahem) to the picture.
See the full image below. It doesn't really portend much on the sexual front, but there are some quotes for that angle, too.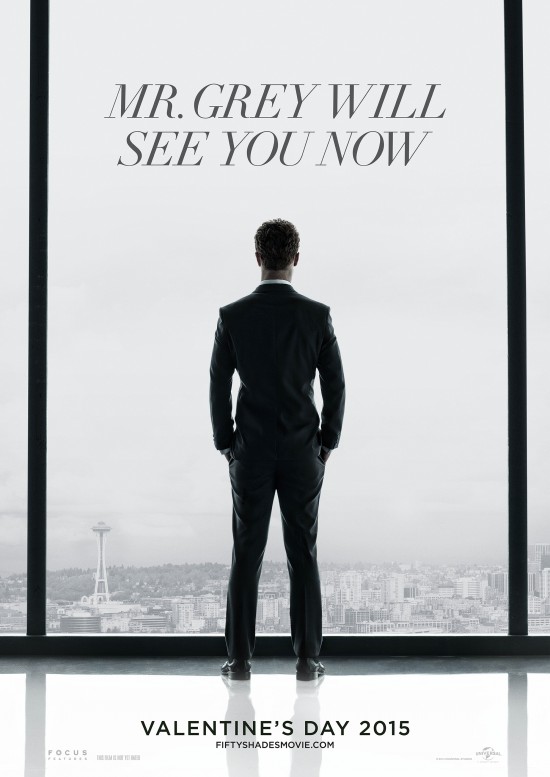 There's a sense of control there, sure, as the guy surveys his kingdom from above, but there's little hint of the sexual tone of the book. (Which is quite detailed and not exactly whitebread sex, in case you've missed a couple years of talk about the novel.) But the film might not be as racy as the novel. E! Online spoke to a source that says the film will be "less racy than the book," because "they felt it would be too much, so they have dialed those scenes back. Whether or not those comments are accurate is impossible to know at the moment.
But the novel is so explicit that the film would almost certainly be toned down — that would make those quotes true, leaving the question about just how tame the film will have to be.
Fifty Shades of Grey opens on February 13, 2015.