Two Independent Walt Disney Biopics Could Be Released Later This Year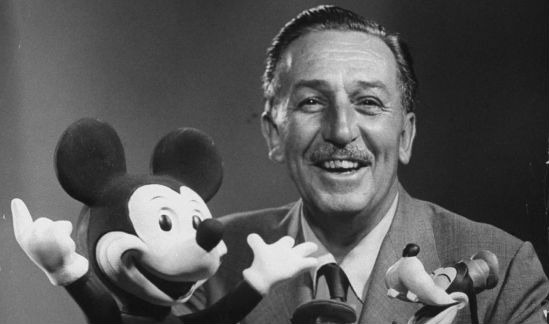 Though it got the shaft at the Oscars, Disney's Saving Mr. Banks is a delightful film for fans of the brand that made it. Tom Hanks stars as Walt Disney and almost steals the show from his co-stars, playing Disney as a passionate, thoughtful, yet flawed man. As it turns out the film might have started a trend, as two separate, independent films based on Disney's life are aiming for a 2014 release. They are As Dreamers Do, directed by Logan Sekulow and Walt Before Mickey, directed by Ari Taub. Read more about each below.
Cartoon Brew alerted us to the development of both these projects.As Dreamers Do already has a teaser trailer, which you can watch below, and read a full press release here. It's currently in production and you can follow along on their Facebook and Twitter.Walt Before Mickey is based on a novel by Timothy Susanin, which was endorsed by the Disney family. As the title suggests, this film won't follow Walt as the famous creator he became, but instead will focus on his rise to that point. Jon Heder (Napoleon Dynamite) is among the cast members, playing Roy Disney. You can read more about that movie here and on Facebook.
Both are smaller, independently financed films so they might be a challenge to see once they're completed. But the idea we'll get to see multiple different takes on Walt's life is pretty exciting.