Focus Features Buys Zach Braff's Sundance Dramedy 'Wish I Was Here'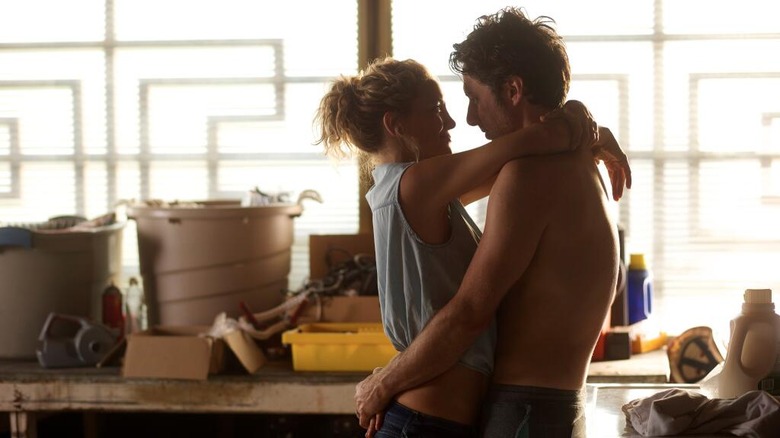 A decade after he made waves at Sundance with his feature directing debut Garden State, Zach Braff is back at the festival this year with his sophomore effort Wish I Was Here. And although it's received mixed reviews so far, it has at least one big fan: Focus Features.
The distributor has just closed a deal for the domestic rights to the dramedy, beating out CBS Films and Lionsgate in an auction. The dramedy stars Braff alongside Kate Hudson, Josh Gad, Ashley Greene, and Mandy Patinkin. More details after the jump.
Wish I Was Here is the first major acquisition by Focus Features since it absorbed FilmDistrict last fall. At the time, FilmDistrict founder Peter Schlessel replaced James Schamus as CEO, and the newly revamped Focus Features was expected to move away from arty films toward more mainstream releases.Wish I Was Here should have plenty of commercial potential. Braff's Garden State made $35 million worldwide on a production budget of around $2.5 million. Wish I Was Here is one of the first films by a major star to turn to crowdfunding. Braff earned about $3 million for his movie through Kickstarter last spring.
The film, which Braff has described as "not a sequel in story, but a continuation of the tone" of Garden State, centers on a 30something struggling actor named Aiden (Braff). When his father (Patinkin) falls ill, the ensuing financial difficulties lead Aiden to pull his kids (The Conjuring's Joey King and Looper's Pierce Gagnon) out of private school and try to home-school them instead.
The cast also includes Hudson as Aiden's wife, Gad as his brother, and Greene as Gad's love interest. Our Peter Sciretta was quite taken with the film, writing that it was "a real crowd pleaser" and a "more mature" effort than Garden State.