25 2014 Sundance Film Festival Movies That Sound Amazing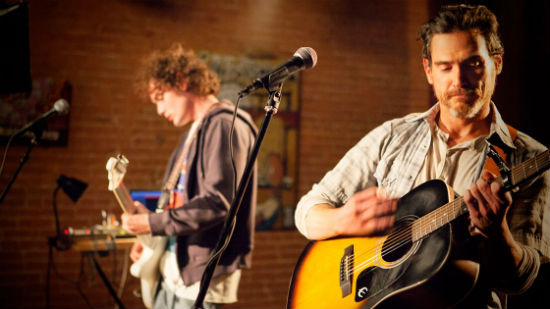 The 2014 Sundance Film Festival starts today, and with the opening of theater doors, hundreds of brand new movies will be revealed to the world. Some we've already heard of and are excited for — The Raid 2 and Life Itself come to mind — but the majority of them are wholly unknown. They're films most audiences don't yet know anything about, with massive stars, from famous directors, or featuring exciting premises..
Below I've pulled the titles of 25 2014 Sundance Films you may not have heard of yet, but sound absolutely amazing for one reason for another.
Films that aren't on this list include The Raid 2, Gareth Evans' follow-up to his action epic, Life Itself, the Steve James-directed documentary about Roger Ebert, Wish I Was Here, Zack Braff's Kickstarter film, Jim Jarmush's Only Lovers Left Alive (which Angie named one of the year's best) and Richard Linklater's Boyhood. Those all sound fantastic, and we'll be covering them, but they're a bit too well known for this list.
As for the rest of these films, we don't know if they're good yet – we'll tell you over the next week – but, for one reason or another, we think they sound awesome.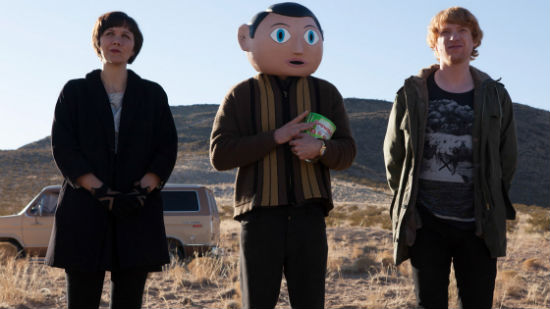 Frank - Michael Fassbender, Domhnall Gleeson, Maggie Gyllenhaal and Scoot McNairy star in a movie about a young man who joins a band with a lead singer (Fassbender) who wears a giant head. Read more here.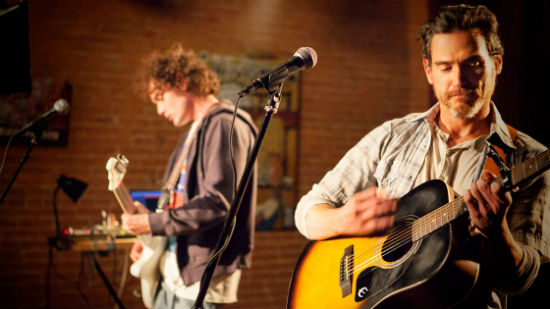 Rudderless – The directorial debut of William H. Macy follows a mourning father who makes his dead son's music popular with the help of a budding musician. Billy Crudup, Anton Yelchin, Felicity Huffman, Selena Gomez, Laurence Fishburne and Macy himself star. Read more here.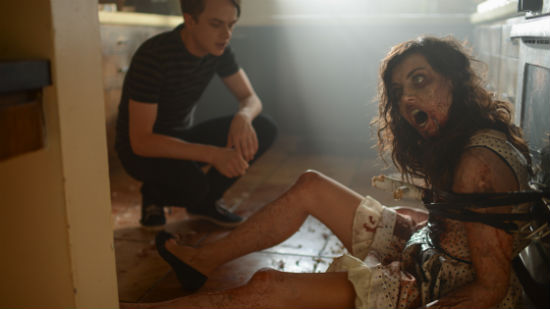 Life After Beth  - A zombie romantic comedy about a boy (Dane DeHaan) who gets to make up for his regrets when his girlfriend (Aubrey Plaza) comes back from the dead. Read more here.
Kumiko, The Treasure Hunter – After watching a popular Minnesota-based American film over and over again, a lonely Japanese girl (Pacific Rim's Rinko Kikuchi) creates a treasure map and travels to the United States. Read more here.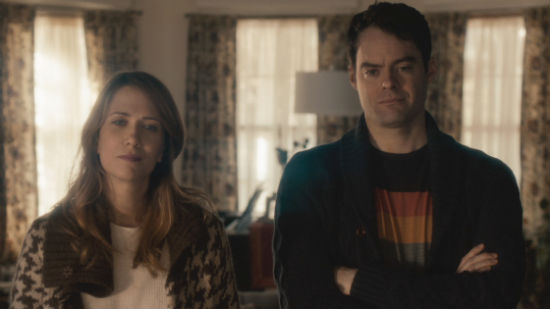 The Skeleton Twins  - SNL alums Bill Hader and Kristen Wiig play estranged siblings in this dramedy produced by the Duplass brothers. Read more here.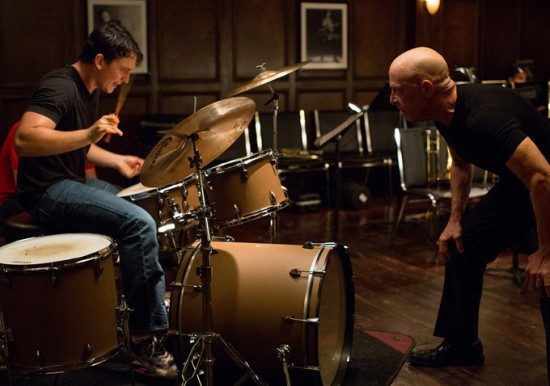 Whiplash  - Miles Teller plays a man hellbent on being a world class drummer who seeks tutelage from a brutal teacher played by J.K. Simmons. Read more here.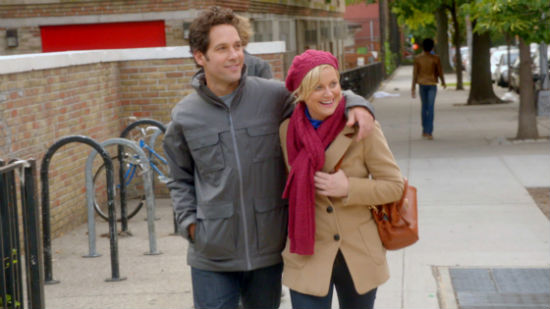 They Came Together - David Wain's "phenomenal homage to the iconic romantic comedies of American cinema" with Paul Rudd and Amy Poehler, basically, playing Tom Hanks and Meg Ryan in You've Got Mail. Read more here.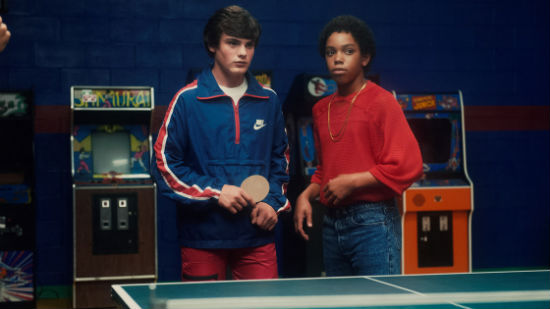 Ping Pong Summer  - "The year is 1985. Rad Miracle is a shy, 13-year-old white kid obsessed with two things: Ping-Pong and hip-hop." Susan Sarandon and Amy Sedaris co-star. Read more here.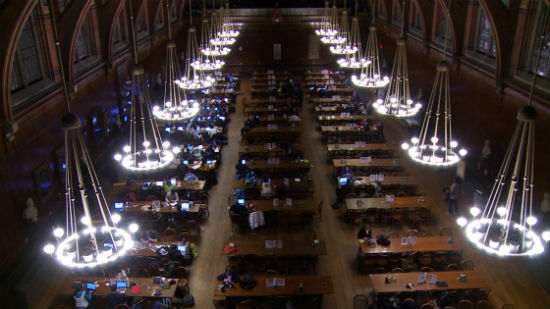 Ivory Tower  - Do you owe hundreds of thousands of dollars in college debt? The new documentary from the filmmaker behind Page One: Inside the New York Times examines the terrible American higher education system. Read more here.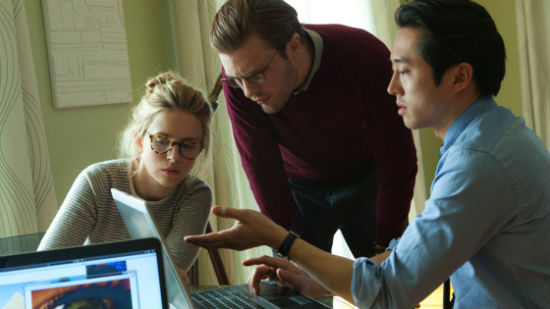 I Origins - Michael Pitt and Brit Marling star in a sci-fi love story from the writer director of Another Earth about a man who falls in love with a girl based on her eyes and an existential scientific discover. Read more here.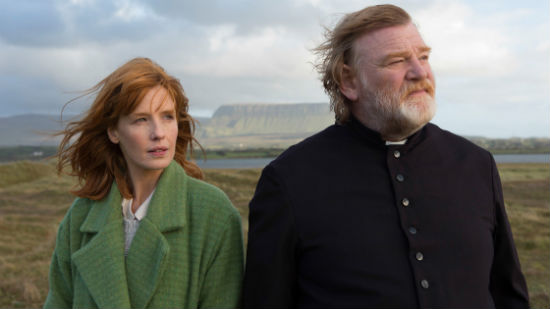 Calvary  – The writer and director of The Guard reteams with Brendan Gleeson for a mystery about a perfect priest who is told he's going to be murdered in the coming days, for no good reason. Read more here.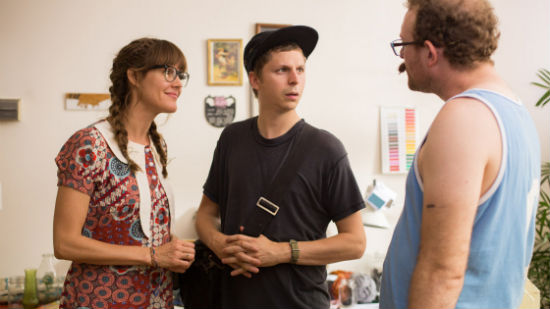 Hits  - The star-studded directorial debut of comedian Davis Cross. Read more here.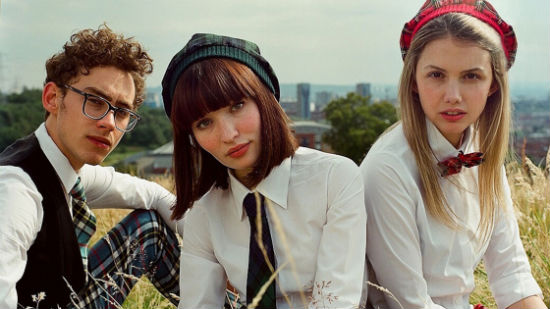 God Help The Girl – Emily Browning stars in a coming-of-age musical written and directed by the lead singer of Belle and Sebastian. Read more here.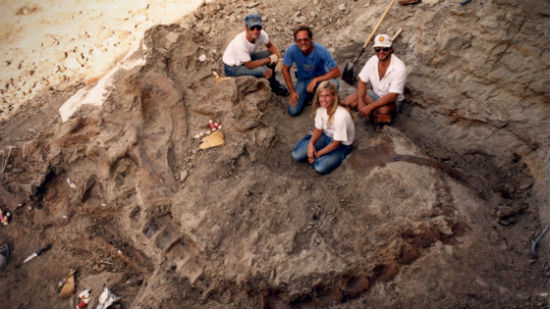 Dinosaur 13  - A documentary over the financial and legal battle over the most complete T-Rex skeleton ever found. Read more here.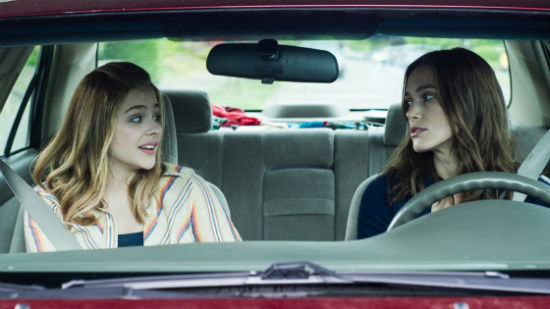 Laggies – Lynn Shelton's latest starring Keira Knightley, Chloë Grace Moretz, Sam Rockwell, Ellie Kemper, Jeff Garlin and Mark Webber. Read more here.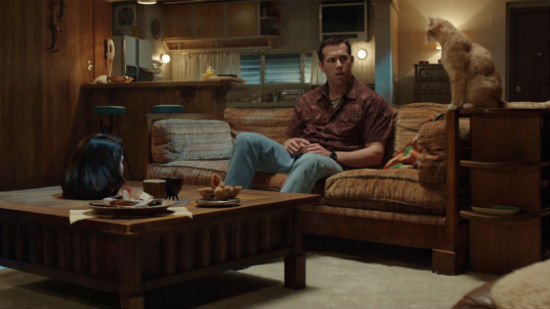 The Voices - Ryan Reynolds speaks to his animals in a romantic comedy that co-stars Gemma Arterton, Anna Kendrick and Jacki Weaver. Read more here.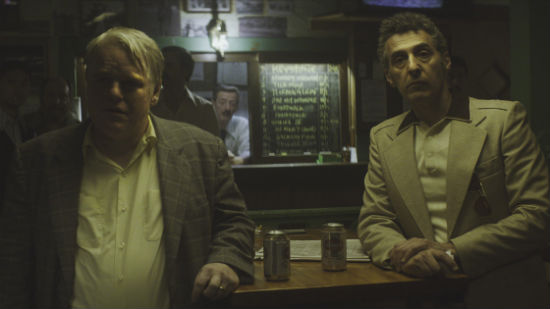 God's Pocket  - Co-written and directed by Mad Men star John Slattery, this thriller stars Philip Seymour Hoffman, Richard Jenkins, Christina Hendricks and John Turturro. Read more here.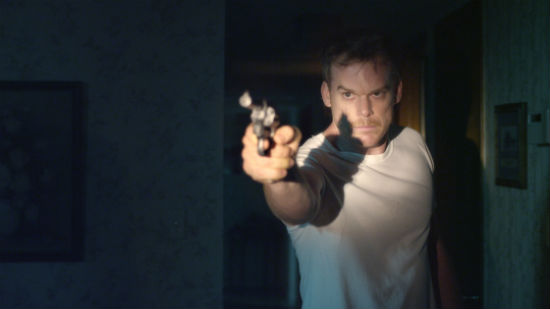 Cold in July  - Psychological thriller starring Michael C. Hall, Don Johnson and Sam Shepard. Read more here.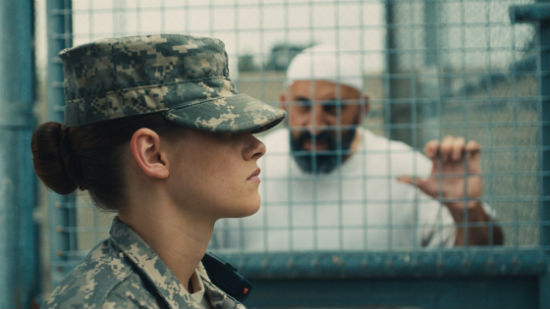 Camp X-Ray – Kristen Stewart stars as soldier at Guantanamo Bay who befriends a detainee. Read more here.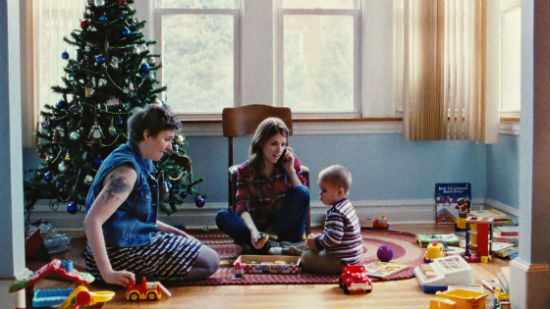 Happy Christmas  - Joe Swanberg's latest film starring Anna Kendrick, Melanie Lynskey, Mark Webber and Lena Dunham. Read more here.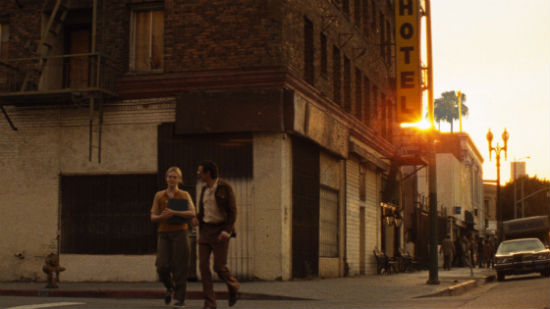 Low Down – Set in the 1970s, Elle Fanning is the daughter of a drug addict jazz musician played by John Hawkes. Peter Dinklage and Glenn Close co-star. Read more here.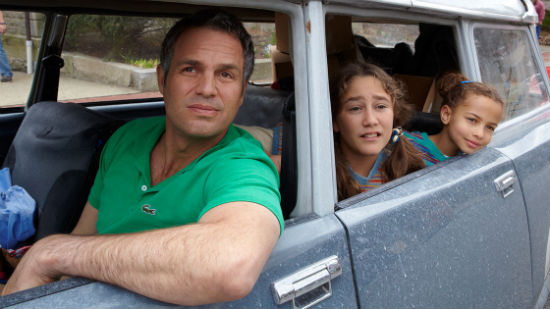 Infinitely Polar Bear  – J.J. Abrams co-produced this story of a man with bipolar disorder (Mark Ruffalo) who's forced to take care of his kids when his wife (Zoe Saldana) goes back to school. Read more here.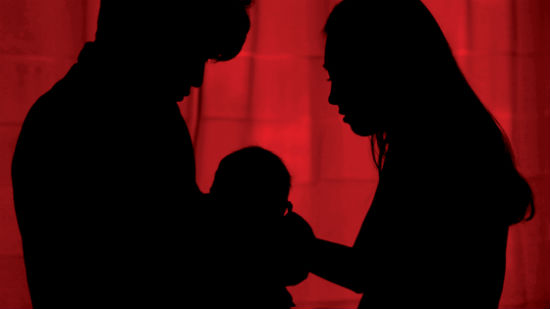 Love Child  – Documentary about a South Korean baby who died of malnutrition because its parents were playing online video games. Read more here.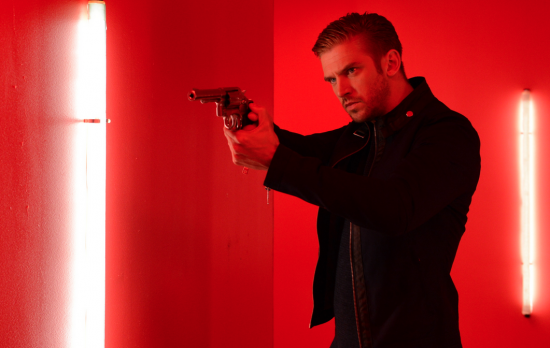 The Guest – The team behind You're Next is back with a thriller about a former soldier who isn't what he seems. And yes, that's Downton Abbey's Dan Stevens. Read more here.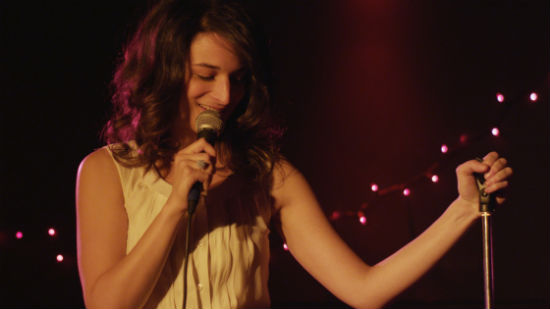 Obvious Child – Jenny Slate plays foul-mouthed comedienne who, went dealing with an unplanned pregnant, is forced to reevaluated her life. Read more here.
And guess what, that's only the tip of the iceberg. After reading every single description of every single film playing at the festival, I could have easily listed 50 more movies that sound awesome. Movies like the Jerry Sandusky documentary Happy Valley, Elijah Wood's horror comedy Cooties, Alfred Molina and John Lithgow as a gay couple in Life is Strange, Jason Schwartzman in Listen Up Phillip, Aaron Paul's drama Hellion. It's going to be madness in Park City.