'Game Of Thrones' To Return In April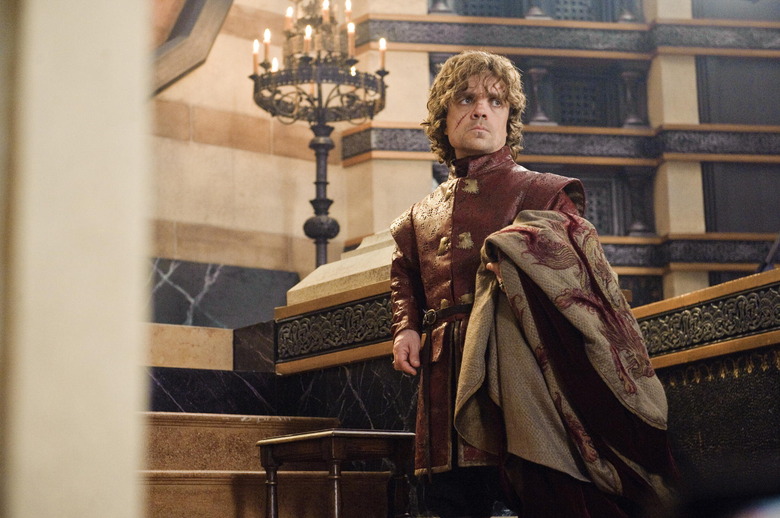 Winter has come, as the Starks have long warned us, but it won't be around forever. And when it leaves, spring will bring a new season of Game of Thrones along with it.
HBO announced today that the fantasy drama would return for its fourth season Sunday, April 6 at 9:00 PM. That's roughly the same time of year it's premiered the last three seasons, so no surprises there. The new season will consist of ten episodes and will pick up where Season 3 left off, depicting the second half of Book 3.
Most of the principal cast members are expected to return — or the ones whose characters survived Season 3, anyway. New actors include Pedro Pascal as Oberyn Martell of Dorne, Roger Ashton-Griffiths as Margaery's father Mace Tyrell, Mark Gatiss as Tycho Nestoris from the Iron Bank of Braavos.
Additionally, some roles were recast in the interim. Michiel Huisman will replace Ed Skrein in Season 4 as Daario Naharis, Hafþór Júlíus Björnsson will take over for Ian Whyte as Ser Gregor Clegane, and Dean-Charles Chapman steps in for Callum Wharry as Joffrey's brother Tommen.[Variety]