Quicksilver Revealed In New 'X-Men: Days Of Future Past' Photos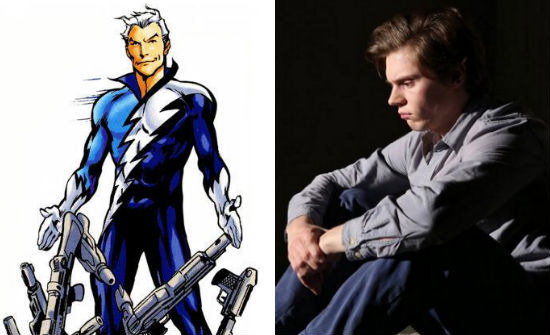 In the Marvel Universe, everyone knows the big names: Spider-Man, Wolverine, Iron Man, Captain America, etc. They probably even know some less popular characters too. But in 2014, a little known character is getting ready for the spotlight: Quicksilver. The mutant speedster, a son of Magneto in the comic books, will make his feature debut in Bryan Singer's X-Men: Days of Future Past on May 23 before appearing again in 2015's Avengers: Age of Ultron.
We'll likely get our first glimpse of the Avengers version of the character sometime this summer but, today, you can see what the character, played by Evan Peters, looks like in the X-Men universe. Check it out below, along with a new image featuring Beast (Nicholas Hoult) and Wolverine (Hugh Jackman).
First up, here's a look at Quicksilver in the back with Magneto (Michael Fassbender), Xavier (James McAvoy) and Wolverine.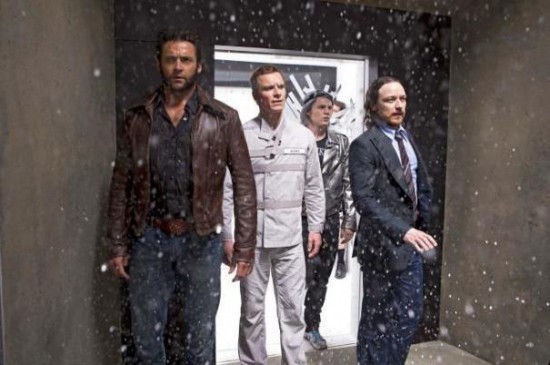 That's a pretty literal costume, don't you think? What with the silver jacket and hair? Considering the character is a young man, though, embracing your mutant name in such an obvious way is probably a defining character trait, so I don't hate it. Plus, I wonder if Magneto knows their lineage in this scene. Thanks to Superhero Hype for the image.
Here's another new image from the film, courtesy of Entertainment Weekly.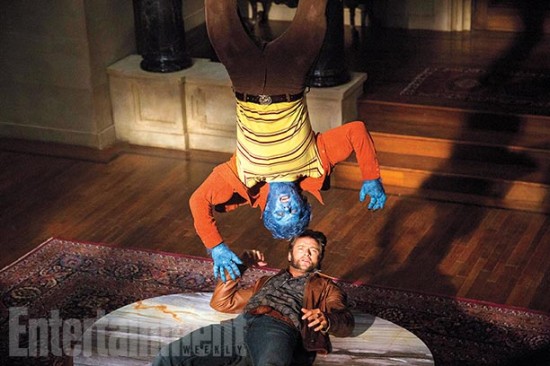 X-Men: Days of Future Past opens May 23. Expect a new trailer in the coming weeks.