The Next Marvel One-Shot Is Called 'All Hail The King'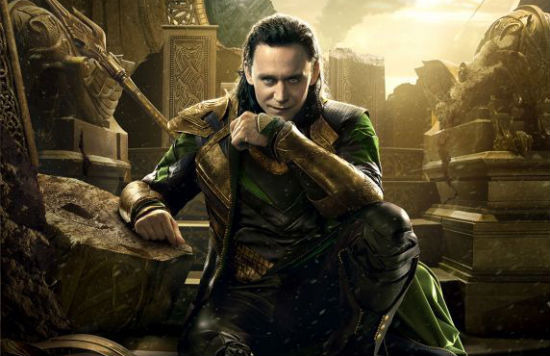 The wait between Marvel Cinematic Universe feature films can be excruciating. Thankfully, Marvel helps ease the pain with short films called One-Shots, which are canon within the larger story of the feature films. So far, most DVD/Blu-ray releases have had One-Shots such as Item 47 and Agent Carter. Last year's Thor: The Dark World hits Blu-ray February 25, and will features a One-Shot called All Hail The King.
Unfortunately, no other details other than its runtime (16 minutes, 14 seconds to be precise) have been revealed. Bleeding Cool (via SHH) first posted the info.
After you put away that crazy fanboy notion of Ash showing up in the MCU, it's time to seriously think about what the title could mean. The most obvious thought would be in regards to the end of Thor: The Dark World where (MAJOR SPOILERS) Loki takes the throne of Asgard posing as Odin. Something showing how that confrontation and abduction went down would be excellent. Or maybe a short revealing Odin's current whereabouts.
Don't forget, though, Ben Kingsley said he filmed a short film for Marvel a few months back. Could this short be the reveal of the true terrorist "King," the Mandarin?
We'll likely find out sooner rather than later as Marvel isn't as hyper secretive with these as they are with the features.
Here are the rest of the special features on the Thor: The Dark World Blu-ray. Speculate on the short below.
ALL HAIL THE KING – A MARVEL ONE-SHOT
A BROTHERS JOURNEY – THOR & LOKI (PART 1)
A BROTHERS JOURNEY – THOR & LOKI (PART 2)
EXCLUSIVE LOOK – CAPTAIN AMERICA: THE WINTER SOLDIER
SCORING THOR: THE DARK WORLD WITH BRYAN TYLER
DELETED & EXTENDED SCENES: EXTENDED CELEBRATION SCENE
DELETED & EXTENDED SCENES: JANE LEARNS ABOUT THE AETHER
DELETED & EXTENDED SCENES: LOKI: THE FIRST AVENGER
DELETED & EXTENDED SCENES: THOR AND FRIGGA DISCUSS LOKI
DELETED & EXTENDED SCENES: DARK ELVES PREPARE FOR BATTLE
DELETED & EXTENDED SCENES: EXTENDED VANAHEIM SCENE
EXTENDED CELEBRATION SCENE COMMENTARY BY ALAN TAYLOR & KRAMER MOREGENTHAU
JANE LEARNS ABOUT THE AETHER COMMENTARY BY ALAN TAYLOR & KRAMER MOREGENTHAU
LOKI: THE FIRST AVENGER COMMENTARY BY TOM HIDDLESTON
THOR AND FRIGGA DISCUSS LOKI COMMENTARY BY KEVIN FEIGE
DARK ELVES PREPARE FOR BATTLE COMMENTARY BY KEVIN FEIGE
GAG REEL
THOR THE DARK WORLD AUDIO COMMENTARY