Paramount Rebooting 'The Naked Gun'; Ed Helms Is The New Leslie Nielsen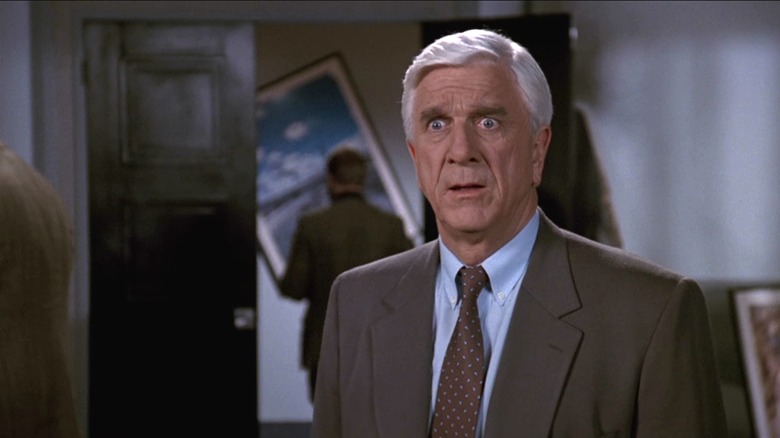 New Line put Ed Helms' Vacation plans on hold earlier this year, but now he's found another '80s comedy classic to try and revive. The funnyman has climbed aboard Paramount's reboot of the law enforcement spoof The Naked Gun. He'll star as Frank Drebin, the bumbling detective originally played by Leslie Nielsen. Thomas Lennon and R. Ben Garant are attached to write the script. More details on the new film after the jump.
The new reboot isn't Paramount's first attempt to restart the franchise. After Nielsen's death in 2010, it emerged that the studio had been considering a fourth Naked Gun without Nielsen at one point. The plan was to release that installment straight-to-video, but in the end nothing came of it. (AICN's 2009 review of that script is still up, if you're curious to know more.)
Helms has had a busy year. He starred in two comedies over the summer, The Hangover Part III and We're the Millers, and was seen in the final season of The Office as well as Season 4 of Arrested Development. Next year, he'll pop up in David Wain's They Came Together and Joe Carnahan's Stretch.
Lennon and Garant are coming off of Hell Baby, which they co-wrote, co-directed, and co-starred in. The pair recently worked on another reboot, Paramount's Baywatch, and the children's horror adaptation Rentaghost. Earlier this week, Fox 2000 picked up their fact-based comedy Guinea Pigging for Arrested Development creator Mitch Hurwitz to direct.