NBC Plans 'Rosemary's Baby' Miniseries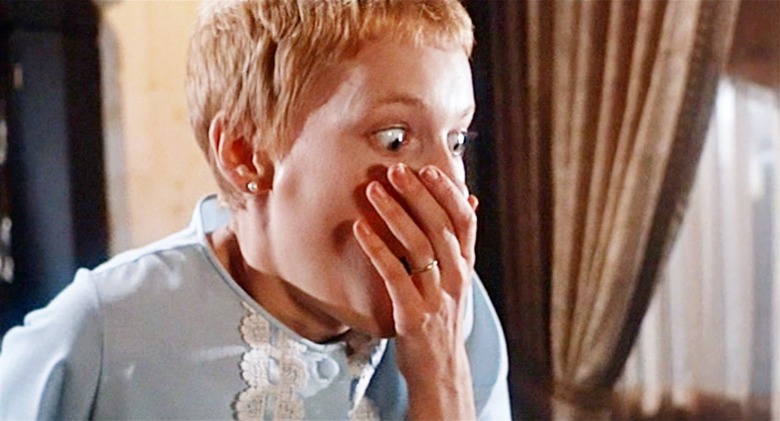 Having brought Hannibal Lecter and Dracula to television with some success, NBC's now got its sights on another classic horror property. The Peacock is turning Rosemary's Baby into a four-hour miniseries, to be directed by Agnieszka Holland (HBO's The Wire, Europa Europa). Details on the new version, including how it'll differ from Roman Polanski's iconic 1968 film, after the jump.
Like Levin's original book and the film it inspired, NBC's Rosemary's Baby will center around a couple who moves into an apartment housed in a building with some unsavory history. When the wife gets pregnant, she begins to suspect that her husband and their neighbors have ulterior motives regarding the child. Unlike the other versions, NBC's mini will be set in Paris, not New York City.
NBC's miniseries brings the "evil pregnancy" subgenre full circle, in a way. While Rosemary's Baby didn't invent the fear of parenthood, films like Devil's Due and even Hell Baby can certainly trace their lineage back to Levin's book and Polanski's film. It was really just a matter of time before someone decided to revisit the original.
The announcement also comes just a few days after NBC adapted another classic, The Sound of Music, to excellent ratings. (Remember, kids, hate-watching is still watching.) It also fits in with the current resurgence of TV miniseries, sparked by hits like History's Hatfields & McCoys. Moreover, NBC's had pretty good luck with the horror genre, between the solid performer Grimm and the critically acclaimed Hannibal.
Holland, who was nominated for an Oscar in 1992 for Europa Europa, has plenty of TV experience under her belt. She's directed episodes of Treme, The Wire, and The Killing. Her film Burning Bush, which aired as a miniseries on HBO Europe, was recently selected as the Czech Republic's entry for the best foreign language Oscar.
Scott Abbott (Introducing Dorothy Dandridge) and James Wong (American Horror Story) are set to pen the Rosemary's Baby screenplay. Shooting is scheduled to get underway in Paris next month, so casting will begin immediately.
[Source: TheWrap]