New Company Working On 'American Gods' TV Series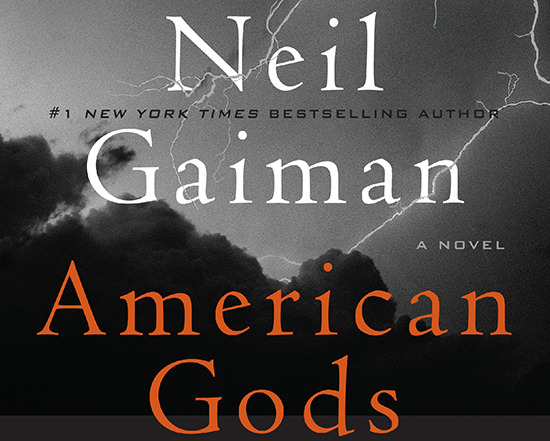 Once upon a time, Neil Gaiman's novel American Gods was bound for HBO, with rumored notions developing for a six-series adaptation that would feature new material in addition to the original storyline of the novel. The story, about a man who is drawn into a conflict between gods old and new, is certainly big enough for several seasons.
American Gods slowed down at HBO last year, however, and in November Gaiman told Reddit that the show was no longer at HBO. "There is an American Gods TV series in the works. It's no longer with HBO. The moment that things are ready to be announced I am sure they will be, either legitimately or via a leak in a big Hollywood Agency mailroom."
Now FremantleMedia North America has picked up the rights to the book, and has Gaiman onboard to exec produce a series.
Intriguingly, one of the things HBO didn't like about the script Gaiman turned in was the new material he incorporated. He said last year,
I wrote this first draft script that I loved. One of the reasons I loved it was because I go to do all this new stuff that wasn't in the book. I got to open it up. Look, the book begins with Shadow in prison, about to get out of prison, so I opened the [pilot episode so] you got to see the bank robbery that went wrong, you got to see all the things that wound up with him in prison you got to see his entire three-year stretch in prison... you're half an hour into this thing before he's getting out of prison – stuff like that – and it was definitely the sort of awkward, embarrassed notes from HBO where they're going 'Um, can you make it more like the book?'
He said that to Empire, and explained that he went back and re-drafted the pilot to be more faithful to the book. With a new company on board, perhaps we'll see that material end up in the show after all? It's too early to tell right now, but perhaps there's reason to hope. [Deadline]